EHS Certifications & Training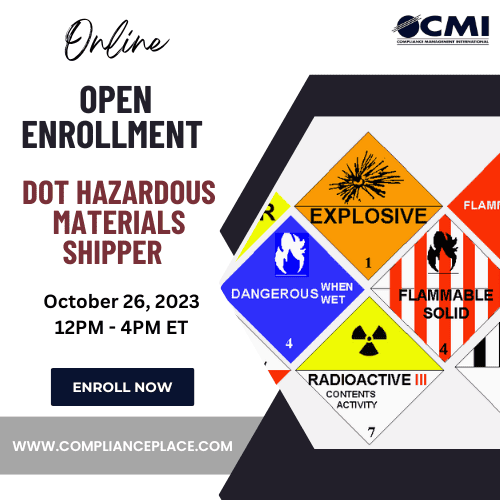 Open Enrollment: DOT Hazardous Materials Shipper Certification Course
This course provides the required DOT training that allows employees to prepare and offer hazardous materials for shipment by ground transportation methods. The training covers a step-by-step approach to ensure full compliance with the DOT 49 CFR Hazardous Materials Regulations (HMR).  This includes a general awareness of the regulations; function specific protocols; safety and emergency response requirements; and security awareness. This training will increase the safety awareness for those employees responsible for preparing or shipping hazardous materials and will be an essential element in reducing hazmat incidents and regulatory citations.
This course meets both the initial and triennial refresher training requirements specified by DOT. A certificate of course completion will be issued to each participant upon successful completion of the test.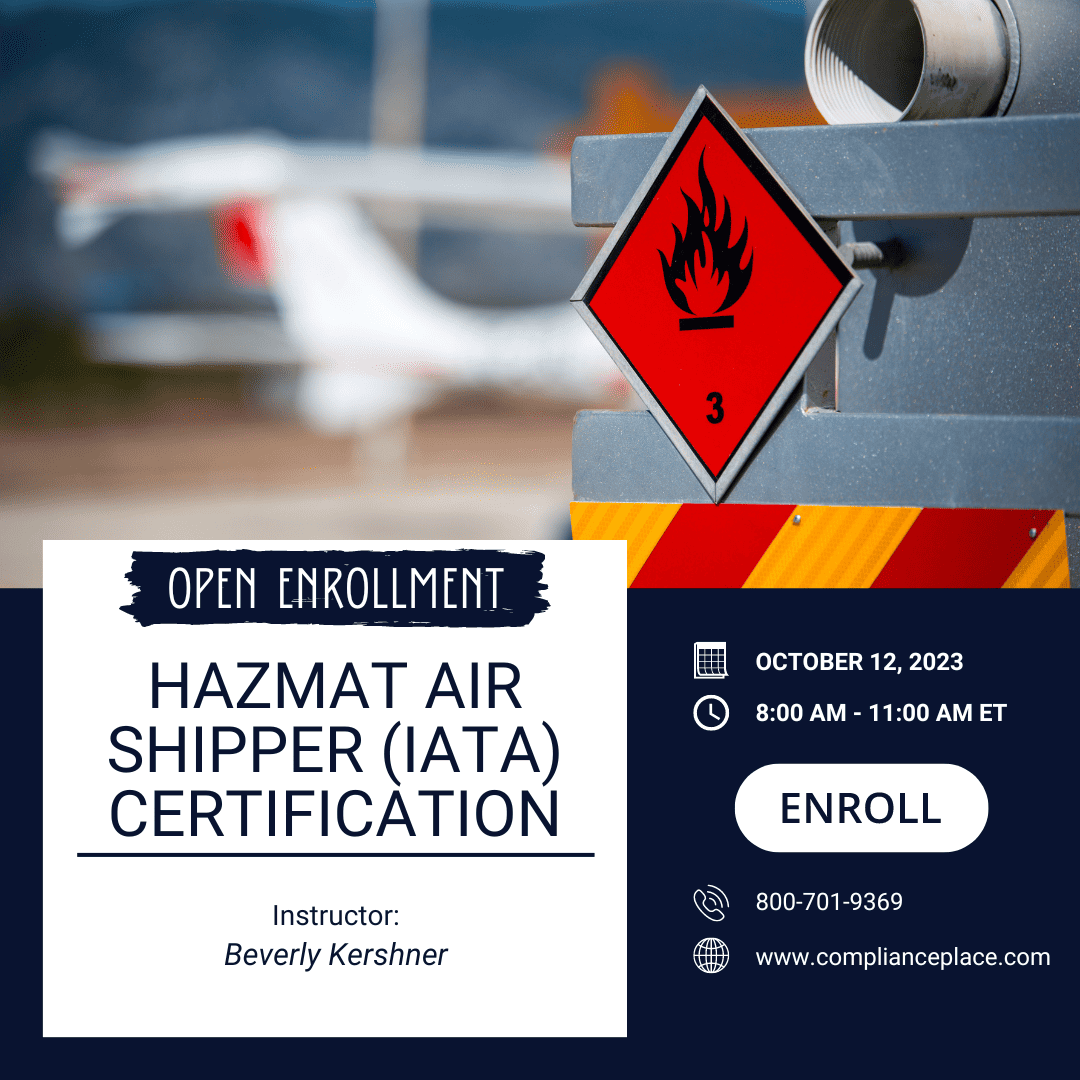 Open Enrollment: Hazmat Air Shipper Certification (IATA)
This live online course satisfies all air transport carrier dangerous goods by air requirements including FedEx and UPS. It covers how to use the IATA Dangerous Goods Regulations, shipper and operator responsibilities, and the proper methods to safely identify, document, package, mark, label, handle. and load individual classes of dangerous goods.  Organizations that ship HAZMAT and other dangerous goods by air must comply with the IATA'S safety training requirements. IATA dangerous goods training is required for any employee involved in the packing, marking, labeling, shipping, loading, transporting, or accepting of hazardous materials and dangerous goods for shipment by air.