Mold Assessments and Mitigation
Mold is a silent disruptor, often appearing when business owners and building occupants least expect it. As the most common form of fungi on earth, mold and mold spores are ever present in both the outdoor and indoor environments making them difficult to eliminate.
When mold spores land on moist surfaces indoors, they can begin to grow, digest the surface, and cause damage that can be costly to repair and cause adverse health effects.  Preventive action through moisture control is the only known method to stop the spread of mold in indoor environments.
The Certified Industrial Hygienists (CIH) and Industrial Hygiene Technicians at CMI have addressed mold contamination in various settings including commercial, industrial, governmental, and educational buildings. Our trained professionals will help identify and oversee mold remediation in your building.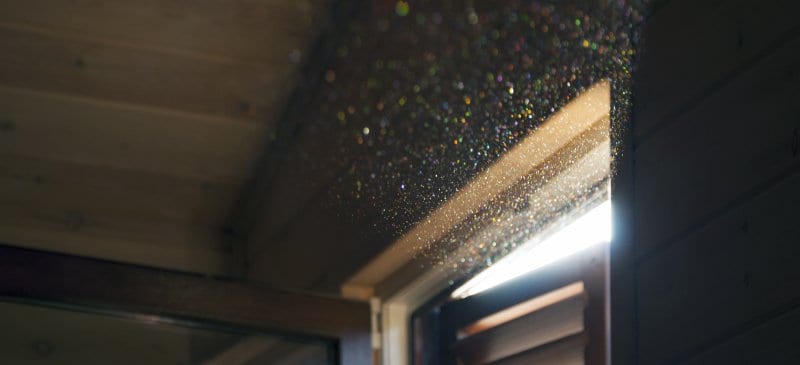 Factors Impacting Mold Growth
Mold needs a food source in order to live and multiply. Unfortunately, food sources are plentiful and found in common building materials such as wood, drywall, and paper, as well as plants and organic matter. Below are other common building materials where mold can grow:
Carpet,
Ceiling tile,
Insulation,
Wallboard,
Wood,
Paper,
Surfaces behind wallpaper,
or in heating, ventilation, and air conditioning (HVAC) systems.
In order for mold to grow, the conditions must be just right. They thrive in warm and wet environments with a continuous water source such as roof or water leaks, HVAC condensate pans or cooling towers, damp basements, and areas with high humidity such as shower areas and non-conditioned spaces. The more favorable the conditions, the faster mold will grow.
The most common sources of moisture within a building are those where moisture is most prevalent: plumbing, roofing, window leaks, flooding, condensation on cold surfaces like pipe sweating, poorly maintained drain pans from the HVAC system, and wet foundations due to landscaping or gutters that direct water into or under a building.
In schools, mold can most likely be found in roofs, walls, locker rooms, kitchens, bathrooms, and any other area where moisture collects. Since schools are often sealed during the summer months, excess humidity can also lead to mold growth during this time.
Why Building Owners and Facility Managers Should Be Concerned
Structural damage to buildings from mold growth, odors, and health effects in occupants or workers are all concerns when mold is present. Structural damage is caused when moisture is not controlled and fuels the growth of mold on building materials, finishes, and furnishings. Mold is ever present and will only need the perfect conditions for a short period of time to grow.
If there is a large amount of mold present in a building, odors and allergic reactions can also be present. Good indoor air quality is crucial to the health and well-being of building occupants, especially children who spend a majority of their time in school buildings. In fact, providing good indoor air quality (absent from odors caused by mold and particulate matter) falls under the general duty clause from the Occupational Health and Safety Association (OSHA) which states employers are required to provide a safe and healthy work environment.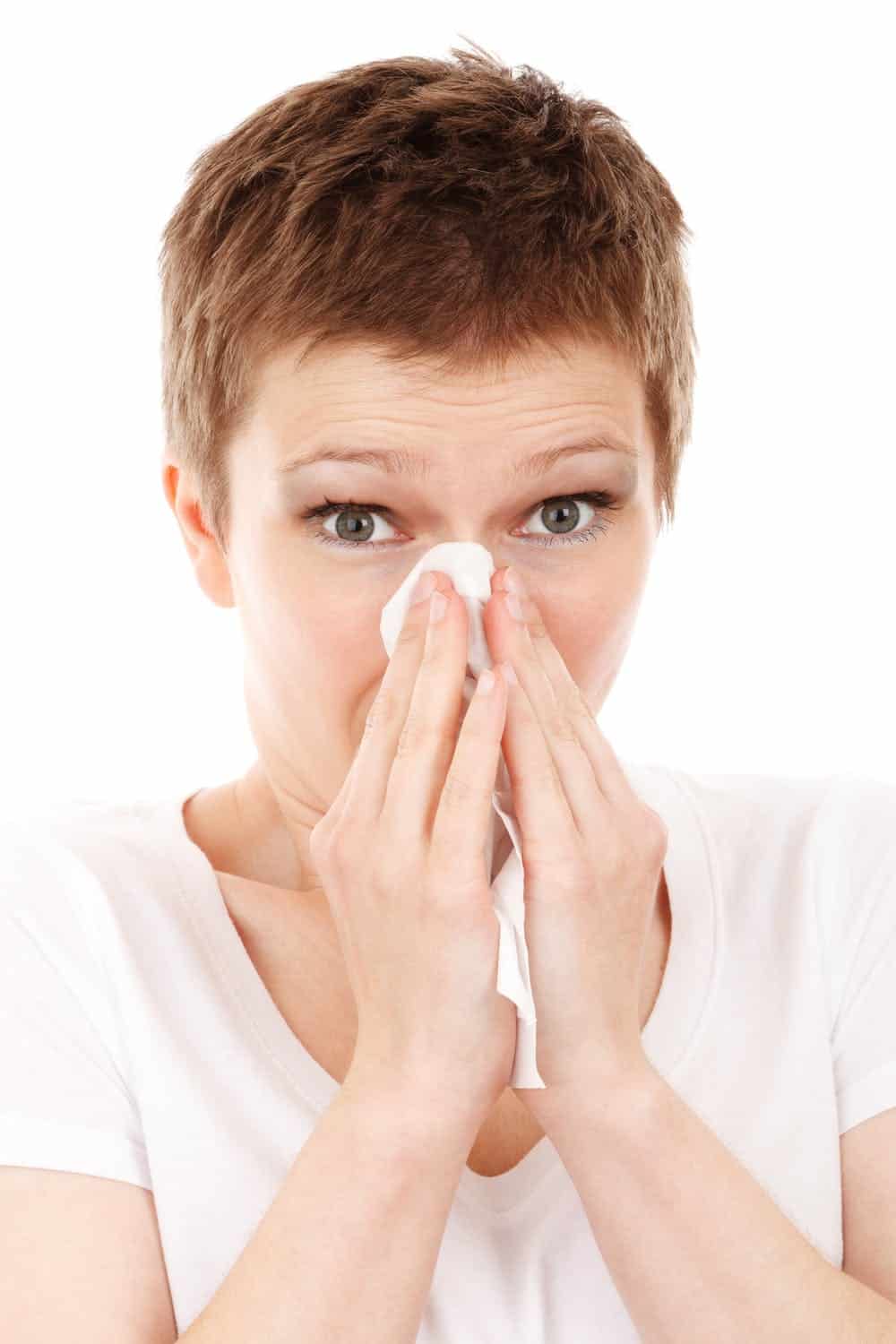 While most people are familiar with mold growing on surfaces, mold is ever present in the air as it releases countless tiny, lightweight spores which travel through the air and help it multiply. These microscopic organisms are present both indoors and outdoors. Extensive indoor mold contamination can cause high and persistent airborne spore exposures leading to allergies, respiratory illnesses, and other health problems.
Though all individuals act differently to indoor mold exposure, the most common health effects and symptoms according to the Center for Disease Control (CDC) include:
Asthma
Wheezing
Allergic reactions
Nasal stuffiness
Eye irritation
Skin irritation
For some building occupants, a relatively small number of mold spores can trigger a respiratory episode while others take an infestation to show symptoms.
Choosing the Right Environmental Health Consultant
Most people decide to test for mold after smelling an unusual odor, seeing discolored spots, or becoming sick for no apparent reason. Since mold growth is often caused and accelerated by moisture, many businesses test after a significant water-related property issue: heavy rain, pipe burst, flooding, and in the heat of summer with poor moisture control. Testing before remediation helps establish a baseline while testing after ensures mold has been properly mitigated.
CMI is one of the premiere mold testing companies for commercial, educational, and industrial clients, and can help property managers, facility managers, and school administrators determine the best course of action for mold remediation including preventive measures before the mold has a chance to become a problem.
We have over 25 years of experience assisting architects, developers, building owners, school administrators, and property managers with ensuring Indoor Air Quality (IAQ) is conducive to a safe, healthy, and comfortable environment. Our experienced technical team of Certified Industrial Hygienists (CIH) and Industrial Hygiene field staff work closely with clients to assess, mitigate, and develop remediation plans for IAQ concerns, including mold.
We assist commercial and industrial clients to proactively manage occupational health and illness prevention programs. At CMI, we strive to eliminate workplace hazards through integrated risk management, communication, and engineering controls. We provide the following indoor air quality and mold assessment services: 
Air Sampling
Moisture Sampling
Moisture Intrusion Investigation and Management
Water Intrusion
IAQ Management Programs
Odor Identification and Control
Water Quality Management Programs
Training for Facility Staff
Compliance Management International (CMI) is a leading global provider of environmental, health, and safety (EHS) services. During our twenty-five year history, CMI has been retained by thousands of organizations of all sizes. We work closely with our clients to enhance performance by providing integrated support that allows them to focus on productivity and growth rather than risks and regulatory compliance. This results in a highly sustainable program that reduces operating costs and liabilities. Our highly skilled technical team hold a wide variety of qualifications and experience consisting of Certified Industrial Hygienists (CIH), Professional Geologists (PG), Professional Engineers (PE), Certified Safety Professionals (CSP), Environmental Specialists (ES), and trained technical professionals. All are committed to providing quality services on a consistent and professional basis to create value for our clients. We offer the following EHS services:
Health and Safety
Full OSHA Compliance Support
Insurance Loss Control/Injury Prevention
Audits and Assessments
Safety Accountability Programs
Safety and Hazard Inspections
PPE Assessments
Training Programs
Industrial Hygiene
Chemical Risk Assessments
Employee Exposure Monitoring
Ventilation Performance Testing
Laboratory Health and Safety
Indoor Environmental Quality
Microbial Assessments and Remediation
Right-To-Know Services
Noise and Air Monitoring
Hearing Conservation Programs
Hazard Communication/SDS Preparation
Hazardous Waste Site HSO and HASPs
Asbestos and Lead Surveys/Remediation
Environmental Compliance
Air Permitting and Emissions Reporting
Stack Testing and Validation
Wastewater and Stormwater Compliance
Waste Management and Minimization
Contingency Plans (SPCC, PPC, ICP)
EPCRA Reporting (Tier II, TRI)
Environmental Management Systems
Greenhouse Gas Inventories and Sustainability
Environmental Compliance Training
RCRA/SPCC/PPC Plan Training
HazMat Shipping Training (DOT, IATA, IMDG)
Geological Services
Phase I Environmental Site Assessments
Phase II Subsurface Investigations
Soil and Groundwater Investigations
Vapor Intrusion Studies
Well Installation, Sampling and Modeling
Remedial Investigation & Feasibility
Remediation System Design, Installation, Operation and Maintenance
Redevelopment/Brownfields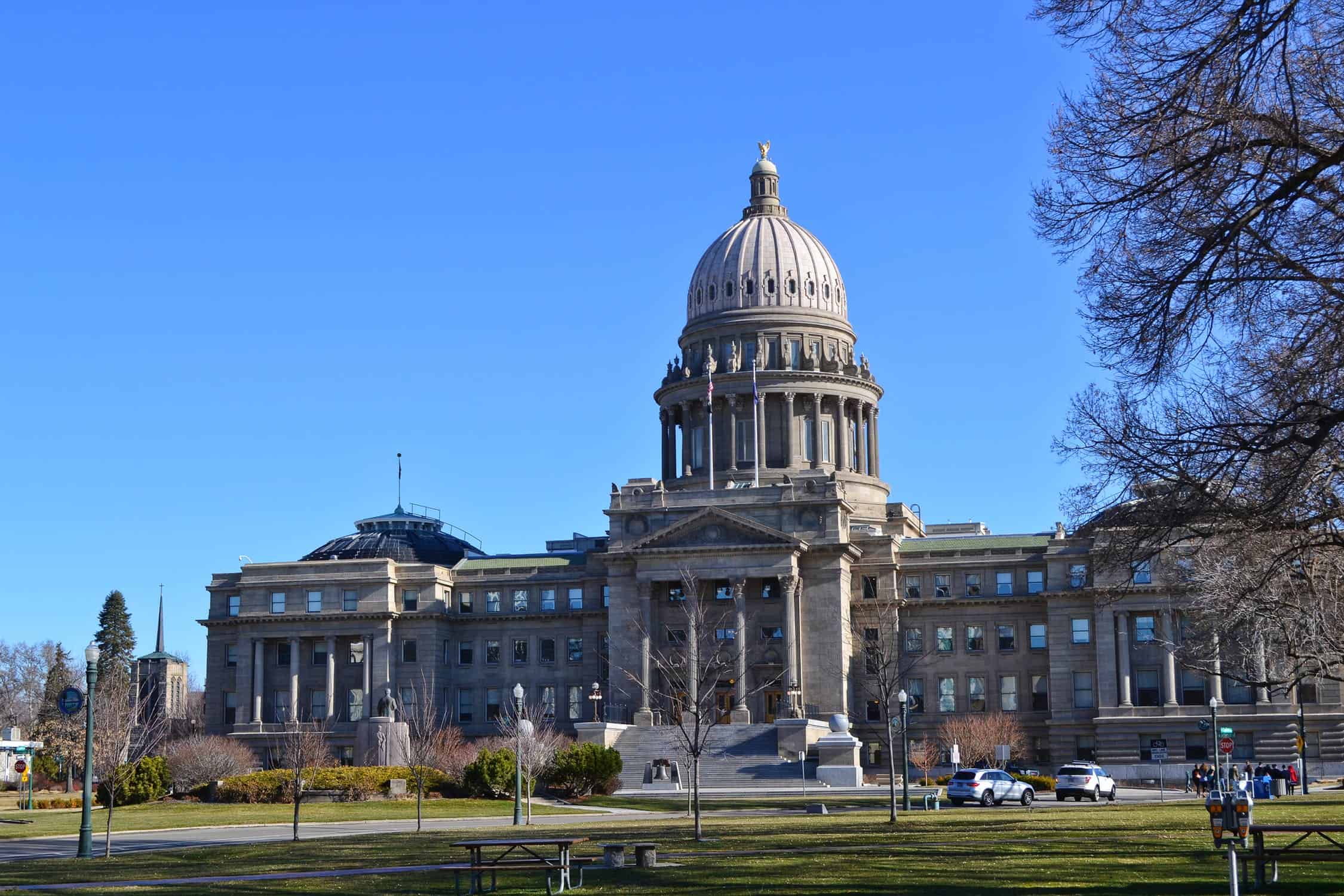 State and Local Government
CMI personnel provided this government entity with environmental, health, and safety consulting services.  The services included asbestos and lead inspections, abatement specifications, and the management of asbestos and lead abatement projects.  In addition, CMI personnel also performed mold and moisture investigations of the residential units.  The mold and moisture investigations included visual inspections, the collection of air and surface samples,  determining the cause of mold growth, and developing bioremediation protocols.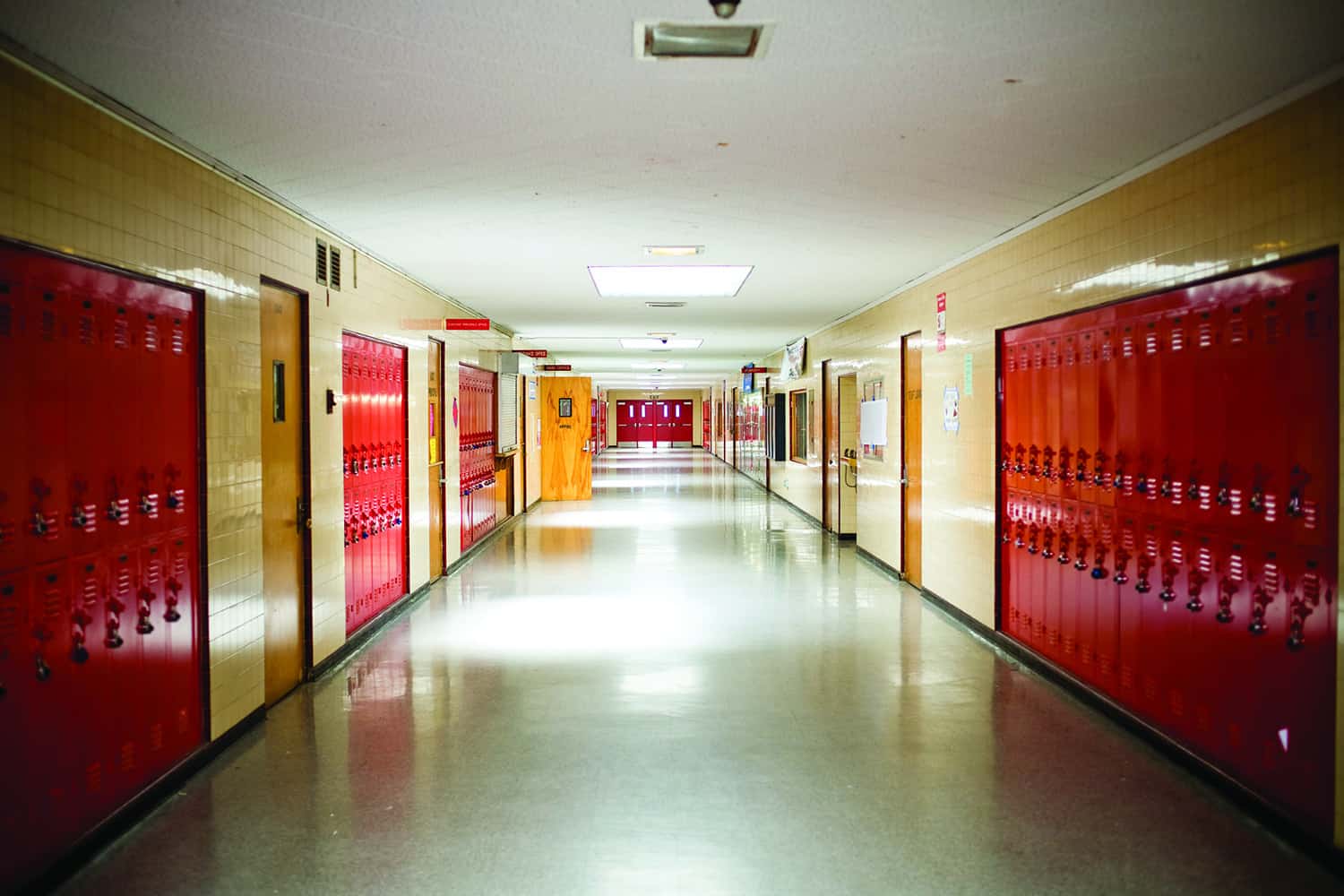 School Districts and Universities
CMI works with many school districts including one with mold growth on pipe insulation in the Middle School pipe tunnels. CMI conducted area air sampling for mold spores to evaluate the potential health risks in the building. In conjunction with the testing activities, CMI performed a visual inspection of the pipe tunnels to identify the extent of mold contamination. We also prepared a professional report with sample results, findings, conclusions, and recommendations.  We even assisted the school in soliciting and reviewing bids for the remediation.  During the remediation CMI provided oversight of the contract to ensure that work was performed safely and in accordance with the specification.  At the conclusion of the remediation CMI prepared a detailed final report for the District.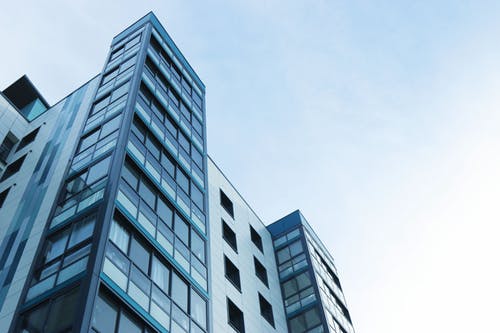 Real Estate and Property Managers
This real estate developer and property manager contacted CMI for an indoor air quality assessment that lead to the discovery of mold and a leaking HVAC system. CMI was able to create a mold abatement program, help solicit bids for mold remediation, and routinely checks indoor air quality to maintain the comfort of tenants. 
Our experienced EHS team is ready to help.