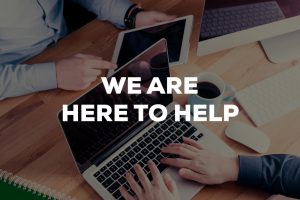 What You Need to Know Before and After Reopening Workplaces During the COVID-19 Pandemic
How can CMI help?
Pandemic Preparedness Plans: Operation-specific plans to ensure a safe work environment during the COVID-19 pandemic. These plans will meet CDC, Health Department, and OSHA requirements.
Respiratory Protection Compliance: OSHA guidance and enforcement policy is evolving daily with this pandemic. A review of respiratory protection and other related programs will ensure they meet the most up to date guidance, and protect employees.
EHS Training Support:  A variety of training offerings can be delivered and documented to ensure both short-term and long-term compliance:

Covid-19 and other compliance training programs delivered through Zoom
Training content development to use in a company learning management system
Customized webinars for larger groups with recordings available for future use
Virtual EHS Assessments and Program Reviews: Assessments to review EHS programs and practices to ensure you meet regulatory requirements for any changes made to production processes or equipment. These can be done virtually through the use of videos, teleconferences, or live chats.
Touchless Employee Exposure Assessments: Using our touchless sampling protocols, we are continuing to provide required employee exposure monitoring while minimizing exposure to your employees.
Environmental Sampling and Monitoring:

  Virtual or live environmental obligation and permit testing and analysis, including stormwater sampling.
OSHA Inspection and Complaint Support: Assistance with responding to OSHA complaints or Rapid Response Investigation requests.  The type and amount of information being requested by OSHA in response to employee complaints or notification of hospitalizations or fatalities requires significant time and diligence to minimize exposure.
EHS Management Tips
What key OSHA regulations and program areas apply to COVID-19?
While there are no new OSHA standards, there a several existing standards that apply to COVID-19 exposure in the workplace:
Personal Protective Equipment (PPE): When PPE is provided to employees to protect against hazards (including COVID-19), the employer must perform and certify a hazard assessment, and provide training on the proper use of the PPE (including how to wear it, remove it, and limitations). Respirators and N95 masks are a specialized form of PPE that have additional requirements (see Question 2).
Hazard Communication: New cleaning and disinfecting chemicals brought onsite may present new hazards to employees. Safety data sheets (SDSs) and labels must be provided for all chemicals and employers must train employees on the hazards associated with any new chemicals they will be asked to handle (see Question 4).
Bloodborne Pathogens: Although COVID-19 is not classified as a bloodborne pathogen, many of the protective guidelines under the OSHA Bloodborne Pathogens Standard (including the use of gloves and other PPE) serve as a good framework for exposure prevention.
Recordkeeping: OSHA has determined that COVID-19 can be considered a recordable occupational illness (see Question 6).
General Duty Clause: OSHA's "catch all" general duty clause requires employers to provide a workplace that is free from recognized hazards that are capable of causing death or serious physical harm. This indicates that all employers need to implement training and procedures that will protect their workers from undue exposure to COVID-19 in the workplace.
What needs to be considered when providing N95 masks and other protective equipment to employees?
OSHA's Respirator Standard applies to the use of disposable N95 masks. Respirators are different from other forms of PPE because they can restrict breathing and put additional stress on the heart and lungs of the users. Disposable N95 masks and other tight-fitting respirators are only effective if the user maintains a tight seal between the respirator mask and the face. Surgical masks, homemade masks, and other loose-fitting face coverings are not considered respirators and are not regulated by OSHA.
When employers require their employees to wear respirators, including disposable N95 masks, they must develop a Respiratory Protection Program that includes: employee medical clearance; initial and annual training; initial and annual fit testing; and procedures for the safe use and maintenance of the respirators. If disposable masks (e.g., N95 masks) are provided for use by employees on a voluntary basis, OSHA's requirements are reduced, but the employer is still required to provide information on the proper use of the masks and it is important that this be documented. During the COVID-19 pandemic, this information should also include a review of good practices that will minimize contact with the virus while wearing and reusing the masks.
Due to shortages in disposable N95 masks and other respirators, OSHA has allowed for enforcement flexibility with regard to some parts of the Respirator Standard. This includes temporary guidance for the annual fit testing requirements, the use of respiratory protective equipment beyond the manufacturer's shelf life, and the use of respirators certified under standards from other countries or jurisdictions. Refer to the links below for the applicable enforcement memos that provide detail on these temporary guidelines.
How can effective employee training be provided when shelter-in-place requirements are in place?
There are several effective training methods that can be used including:
Delivering training using videoconferencing tools as GoToMeeting or Zoom to conduct virtual "live" trainings for employees who are working remotely or at your site
Developing and implementing training content to be delivered via an online learning management system
Use of videos or PowerPoints with voiceover supplemented by an opportunity for employees to ask questions and obtain feedback or a use of a quiz to demonstrate understanding of the subject.
What factors must be considered when using new cleaning and decontamination chemicals, and how do these chemicals affect EHS requirements?
In addition to the OSHA Hazard Communication requirements for SDSs, labeling and training, be sure to check the SDSs of any new cleaning and decontamination chemicals to ensure they are being stored and handled properly. For example, many alcohol-based cleaners and sanitizers are considered flammable liquids that must be stored as such. Other decontamination chemicals, such as bleach, peroxide or caustic-based formulations, are incompatible with other chemicals and care must be taken to avoid hazardous chemical reactions from incompatible materials being mixed.
In addition to the safety considerations, there are environmental regulatory implications of bringing new chemicals onsite. Emergency Planning and Community Right-to-Know Act (EPCRA) requirements state that any chemical having an SDS that is stored onsite in quantities greater than 10,000 pounds (or lower threshold quantities for highly hazardous materials) must be reported on an annual Tier II Hazardous Chemical Inventory. Large quantities of newly acquired chemicals may also require notification to your local emergency planning authorities. If you will be disposing of these chemicals as waste or discharging them into drains, it is important to determine how this will affect your hazardous waste generator status or impact the provisions of your wastewater or sewer discharge permits. Finally, any chemical containers stored outdoors could impact your stormwater permit. Because the potential regulatory impacts can be based on your individual situation and your local regulatory authority, the bottom line is that it is always best to plan in advance for any regulatory impacts before bringing large quantities of new chemicals onsite to ensure you are staying in compliance.
How can routine environmental monitoring activities be maintained when a significant portion of employees are working from home?
For facilities that are still operating, there are a number of ongoing EHS duties that need to occur to stay in compliance:
From a safety standpoint, this can include required inspections (like fire extinguisher or sprinkler inspections, or inspections of other critical equipment such as cranes or forklifts)
From an environmental perspective, this includes activities that demonstrate you are staying in compliance with your permits, for example:

Your air permit may require visual inspections or odor monitoring outside of your facility
You may be required to monitor pressure drops or other data from emission control devices
You may be required to perform inspections of waste storage areas
Inspections at stormwater outfalls
These types of routine monitoring activities can become a major challenge if a significant portion of your employees are working remotely. However, unless your facility is not operating and you have verified these requirement no longer apply, you are responsible for continuing to perform these monitoring activities. This may require a little creativity, including identifying and training backup employees to perform these duties, using digital video cameras to perform remote inspections, or using computerized systems to remotely monitor emission control devices or other operational parameters.
The US EPA does not expect to seek penalties for violations of routine compliance monitoring, integrity testing, sampling, laboratory analyses, training, reporting or certification obligations in situations where they agree that COVID-19 was the cause of the noncompliance and appropriate supporting documentation is provided, upon request. It is expected that many state and local enforcement agencies will use similar discretion, but each agency may implement different enforcement policies.
It is recommended that organizations make a best faith effort to continue to comply with environmental monitoring requirements so that no additional scrutiny or information submissions are required. If certain activities are missed, maintain documentation as to why they were missed and what alternative actions, if any, can be taken to continue to meet all applicable obligations.
How do COVID-19 cases impact injury and illness recordkeeping and the OSHA 300 log?
On April 10, 2020, OSHA issued Enforcement Guidance for Recording Cases of Coronavirus Disease 2019 (COVID-19).  Under OSHA's recordkeeping requirements, COVID-19 is a recordable illness, and employers are responsible for recording cases of COVID-19, if:
The case is a confirmed case of COVID-19, as defined by Centers for Disease Control and Prevention (CDC);
The case is work-related as defined by 29 CFR § 1904.5
The case involves one or more of the general recording criteria set forth in 29 CFR § 1904.7.
Requirements for Healthcare industry, emergency response organizations (e.g., emergency medical, firefighting, and law enforcement services), and correctional institutions:
Continue to make work-relatedness determinations pursuant to 29 CFR § 1904.
Requirements for Other Employers:
OSHA will not enforce 29 CFR § 1904 to require other employers to make the same work-relatedness determinations, except where:

There is objective evidence that a COVID-19 case may be work-related. This could include, for example, a number of cases developing among workers who work closely together without an alternative explanation; and
The evidence was reasonably available to the employer. For purposes of this memorandum, examples of reasonably available evidence include information given to the employer by employees, as well as information that an employer learns regarding its employees' health and safety in the ordinary course of managing its business and employees.
This will allow companies to focus their efforts on good hygiene practices to mitigate the spread of COVID-19 instead of spending time on making difficult decisions when there is spread among the community 
OSHA requires that all work-related injuries or illness that result in death (including recordable COVID-19 cases) must be reported to OSHA within 8 hours of the employer being notified. Any work-related injuries or illnesses resulting in in-patient hospitalization must be reported to OSHA within 24 hours of the employer being notified.
Does OSHA require businesses to implement a Pandemic Preparedness Plan?
 There is currently no OSHA standard related to pandemic preparedness planning. However, under the general duty clause OSHA recognizes that COVID-19 is a significant health hazard in certain workplaces. This is particularly true in healthcare and other high-risk industries where there is known direct contact with infected individuals. For these workplaces, even though there is no OSHA standard, there is an expectation that employers must assess the risks and have formal plans to reduce exposures. OSHA has some resources that relate to pandemic planning in healthcare that should be followed.
While there no is specific OSHA requirement to implement a Pandemic Preparedness Plan in every workplace, organizations need to anticipate and adequately plan for disruptive events such as pandemics. While many organizations were not prepared at the onset of the COVID-19 pandemic, it is not too late to start planning for the next phase when business begins to return to normal. Because it is likely we will have to adapt to a "new normal" in the upcoming months, organizations will need to ensure the safety and health of their employees, meet the requirements of their customers and business partners, and take appropriate steps to strengthen short- and long-term viability of their business operations:
Employee Safety: Employee safety and health is a fundamental aspect of pandemic preparedness planning. Many have become familiar with the actions individuals can take to protect themselves and others from exposure to COVID-19, it will be important for businesses to plan for necessary sanitation, hygiene, social distancing, PPE and protective measures when employees return to their workplaces. Employers must effectively communicate these measures and monitor their effectiveness. Because some employees will continue to experience illnesses in the coming months, policies will also be needed for reporting symptoms, self-quarantining, and return to work clearance. If these plans have not been documented in writing, now is an ideal time to do so.
Customers and Business Partners: Businesses will also need to provide assurance that their operations will not pose a risk to their customers and business partners. This includes developing and communicating policies to demonstrate the steps they are taking to limit exposure to outside parties. In particular, contractors and service providers who visit their customer sites may need to formally submit written plans that clearly address COVID-19 safety before they are permitted to resume work at those sites.
Business Operations: Pandemic planning extends well beyond health and safety. The COVID-19 pandemic has exposed many business risks and vulnerabilities that were previously not recognized, including personnel, financial, supply chain, communication, and technology factors. Lessons learned from the current pandemic can help businesses prepare more comprehensive business contingency plans that will help to strengthen both the current and future states of their business operations.
How can you protect against ergonomic injuries (and potential WC claims) while employees are working from home?
DA large number of employees are now working from home for the first time. Many of these employees may be logging hours from their kitchen tables or couches, instead of a well-equipped desk. Although working from home can reduce COVID-19 exposure risks, the use of using temporary or makeshift workstations can put home-based workers at a higher risk of ergonomic injuries, including eye strain, neck and lower back pain, or hand and wrist pain. If the pain and discomfort persists, it could lead to an OSHA-recordable case or a compensable workers' compensation claim.
When employees are assigned to work from home, providing them with resources and support to help setup a suitable home-based workstation is recommended. This could include providing self-assessment tools to help employees adjust the height of their chairs and work surfaces, as well as creating a workstation layout that will enhance comfort and productivity. One-on-one consultations via telephone or online video platforms can also help reinforce proper ergonomics and workstation setup.
Will OSHA, US EPA and state agencies provide any compliance waivers or extensions to regulatory deadlines?
Although there are specific cases where regulatory agencies have formally modified their enforcement policies due to COVID-19, organizations are still required to comply with their EHS obligations.
Some regulatory agencies are exercising discretionary enforcement on a temporary basis due to lack of access to key staff, laboratories and facilities; required social distancing measures; and travel restrictions. Additionally, the deadlines for certain regulatory submissions and filings have been extended. However, unlike the recent federal income tax filing extensions, there are no all-encompassing COVID-19 waivers or extensions that apply to EHS regulations.
To avoid the risk of regulatory noncompliance, each organization must fully understand the regulatory obligations that apply to their unique circumstance and the relative importance of those obligations. It is critical to track and monitor EHS activities to ensure that the regulatory obligations with the highest potential impacts (i.e., the highest risk of an incident or significant regulatory enforcement) are given the highest priority.
Even if regulatory enforcement has been temporarily modified or suspended, it is in the best interest of every organization to always make a best faith effort to meet their regulatory obligations and comply with the spirit of any applicable EHS regulation. The US EPA offers some helpful guidance for employers who are struggling to fully meet their regulatory obligations during the COVID-19 pandemic:
Entities should make every effort to comply with their regulatory compliance obligations.
If compliance is not reasonably practicable, facilities should:
Act responsibly under the circumstances to minimize the effects and duration of any noncompliance caused by COVID-19;
Identify the specific nature and dates of the noncompliance;
Identify how COVID-19 was the cause of the noncompliance, and the decisions and actions taken in response, including best efforts to comply and steps taken to come into compliance at the earliest opportunity;
Return to compliance as soon as possible; and
Document the information, action, or condition specified in 1. through 4. above
Our business continues to operate, but we have modified some of our manufacturing processes to meet the national demand for critical supplies during the COVID-19 pandemic. How can we assure the safety of our employees for these modified processes?
Nearly every businesses' operations have been impacted by the COVID-19 pandemic. This is particularly true for businesses who have modified their operations to meet the national demand for critical supplies. For example, some plastics companies have re-tooled their processes to manufacture face shields and clothing manufacturers are now producing protective equipment. In these cases, businesses must take into account new safety risks that may be associated with changes to machinery, material handling processes, or workstation layouts.
When changes like these are made, it is of critical importance to perform risk assessments of the modified processes (ideally, the risk assessments should be performed prior to making any significant process changes). An effective risk assessment will help to identify any new or existing hazards; evaluate the types, likelihood and consequences of an incident; and identify the necessary steps to reduce or eliminate the hazards. Through the use of digital photography and video, effective risk assessments can be performed by internal staff or outside experts who are working remotely. This is a cost-effective method that will assure employee safety and enhance the new production processes, while adhering to social distancing guidelines.
An Update From Richard Jasper, President & CEO
We recognize the role we play in our clients and employees' lives. The health and well-being of our clients and employees is our top priority. CMI has been continually monitoring the situation relating to the COVID-19 outbreak and its potential effect on our operations, employees, and clients. We are following the information provided by public health agencies such as the Centers for Disease Control and Prevention (CDC) and the World Health Organization (WHO).
CMI is at the forefront of environmental, health, and safety management, and meeting our client's needs has always been an essential priority. Our business continuity plans are in place and our service to our clients has not been impacted.
To ensure the safety of our staff we:
Canceled or postponed all external events and group meetings
Reduced face to face meetings to follow social distancing guidelines
Allowed staff to work remotely in a thoughtful, organized manner
Restricted visitors from stopping by our offices
We have taken these precautions to ensure that we continue to offer our clients uninterrupted service. We have many options to continue to support you remotely. Please do not hesitate to reach out to your CMI representative, or call our office at 1-800-701-9369, if you have any specific questions related to your services or additional needs during this time.