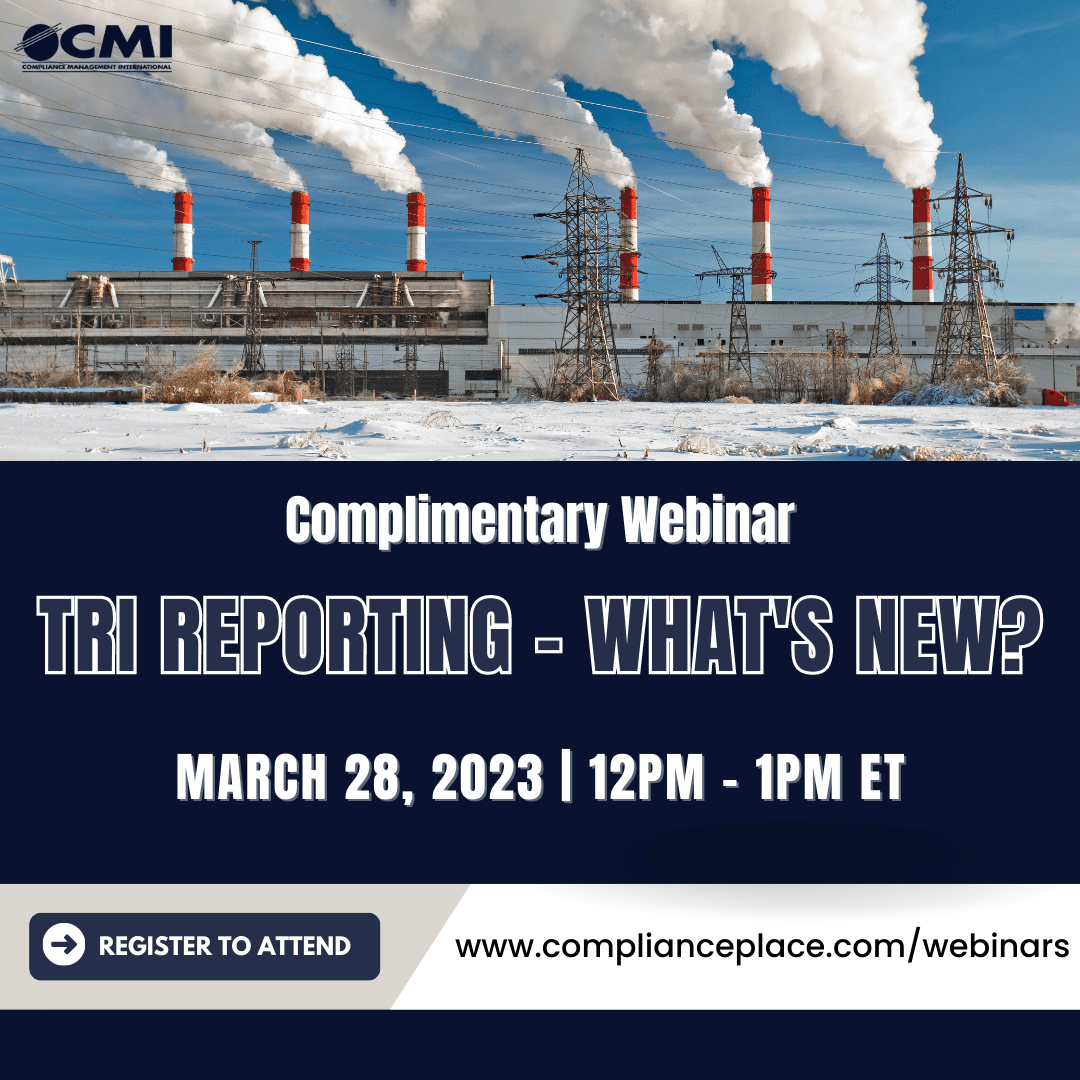 TRI Reporting - What's New
The EPA's Toxic Release Inventory (TRI) reporting program is one of the most detailed and rigorously-enforced programs due to its purpose for providing toxic chemical release data to the public. CMI has been assisting companies complete TRI assessments and reports for many years. In order to promote a more thorough understanding of the program, CMI is pleased to invite you to our TRI webinar.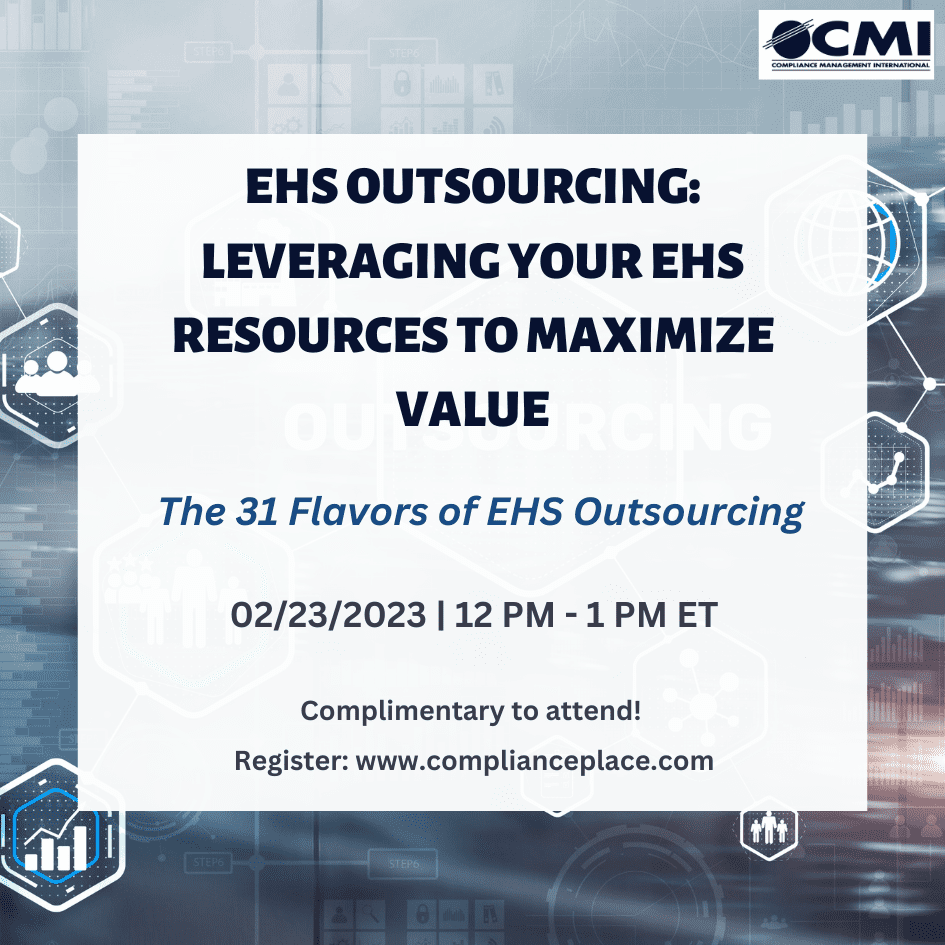 EHS Outsourcing: Leveraging your EHS Resources to Maximize Value
This webinar presented the key factors to consider when deciding to use EHS outsourcing, and an overview of some common outsourcing options to help best leverage your organization's time/people/monetary resources and achieve the best value from your EHS management efforts.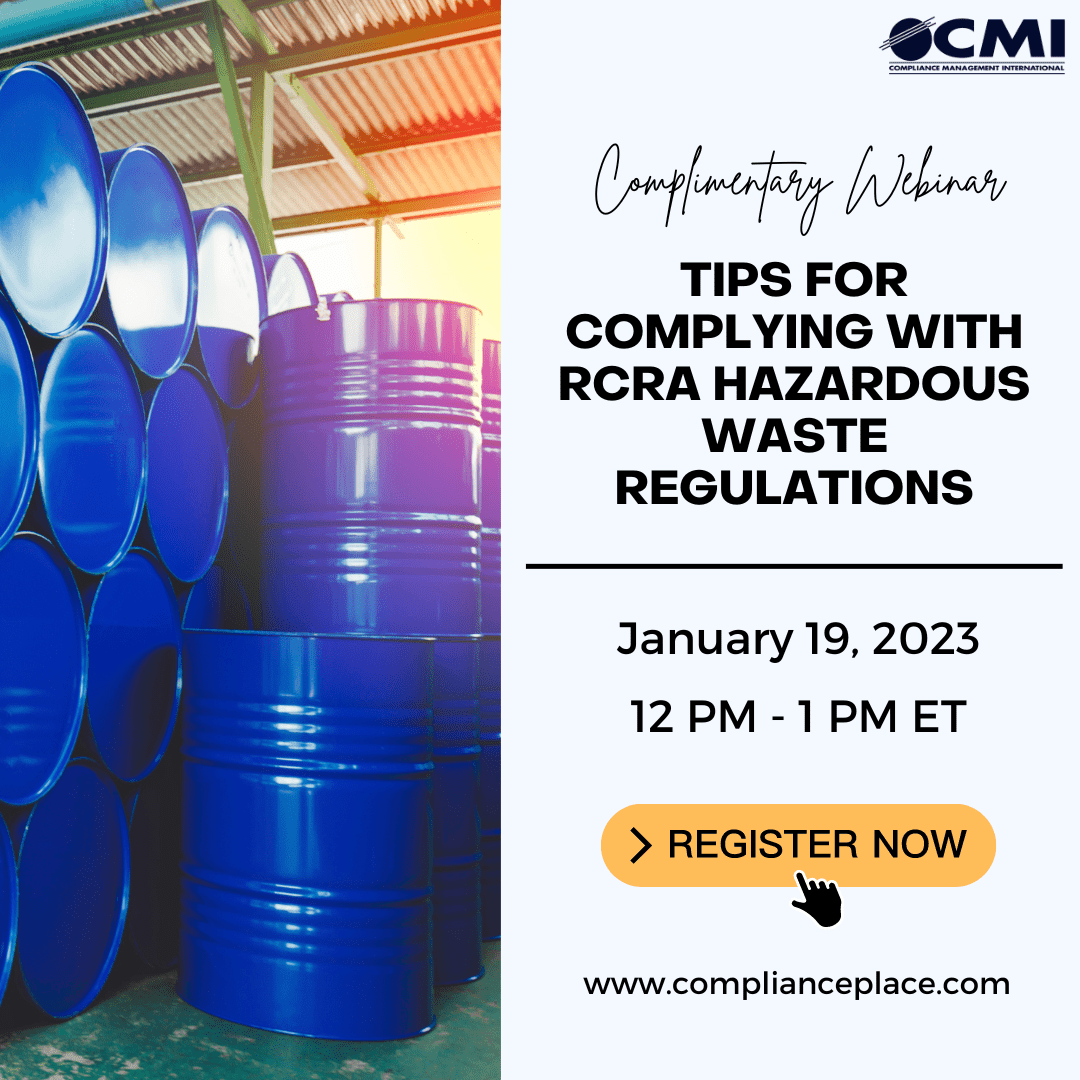 Tips for Complying with RCRA Hazardous Waste Regulations
The EPA's Resource Conservation and Recovery Act (RCRA) regulations create the framework for proper hazardous waste management in the United States. CMI has been assisting large and small generators complete RCRA assessments, reports, training and contingency planning for many years.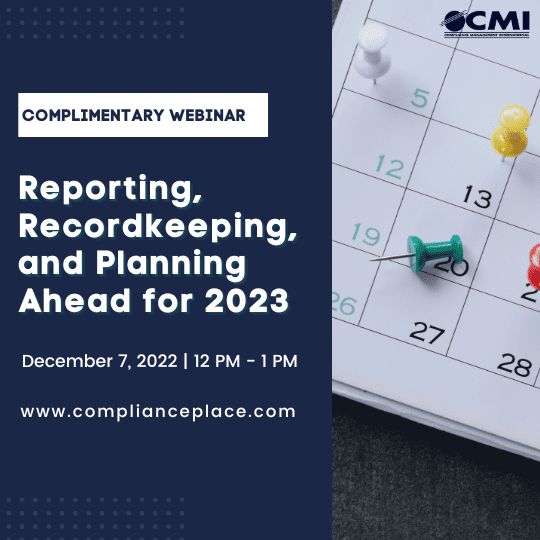 Reporting, Recordkeeping, and Planning Ahead for 2023
We discussed the backbone of EHS compliance: Reporting, Recordkeeping, and planning ahead. Our team will share the regulatory requirements as well as best practices for planning out your compliance calendar, preparing for your annual reports and recordkeeping dos and don'ts.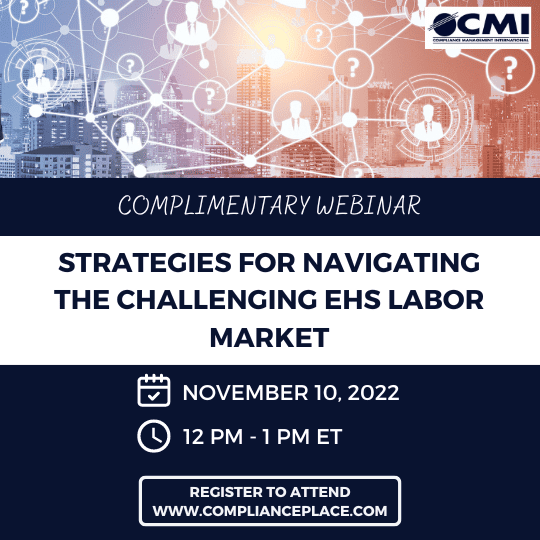 Strategies for Navigating the Challenging EHS Labor Market
A recording of this presentation is now available. Complete the form below to view. Our experts provide insights on the key factors affecting the current labor market, how to gain new EHS professionals and retain them, and options for maintaining EHS compliance during varying market conditions.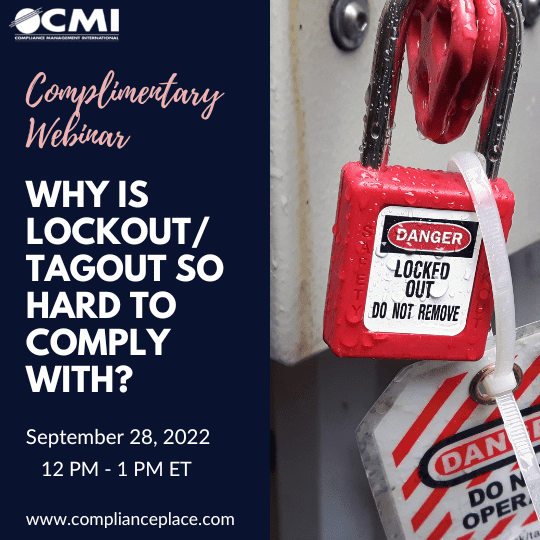 Why is Lockout Tagout So Hard to Comply With
A recording is now available.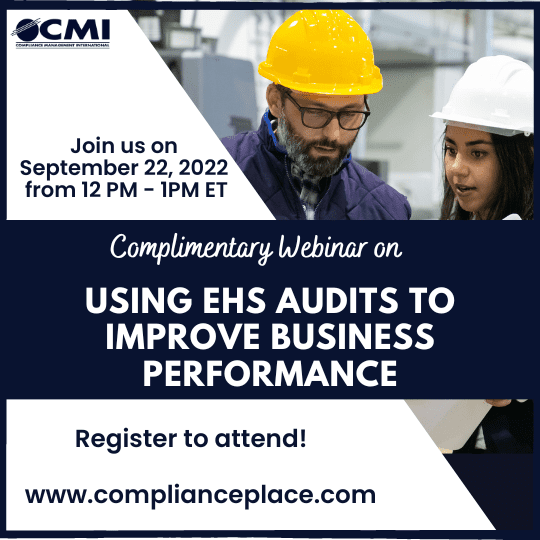 Using EHS Audits to Improve Business Performance
A recording is now available.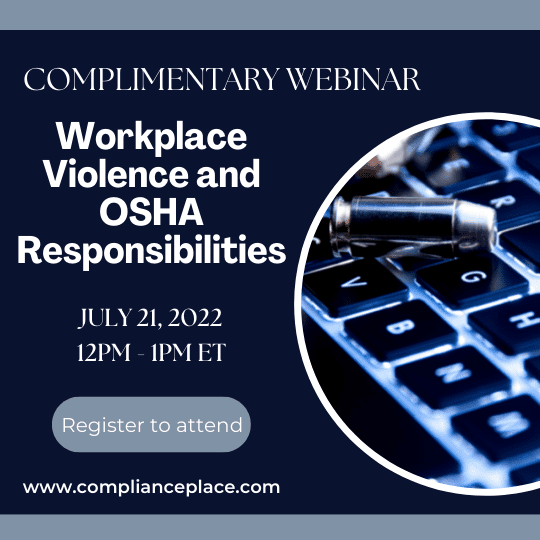 Workplace Violence and OSHA Responsibilities
A recording is now available.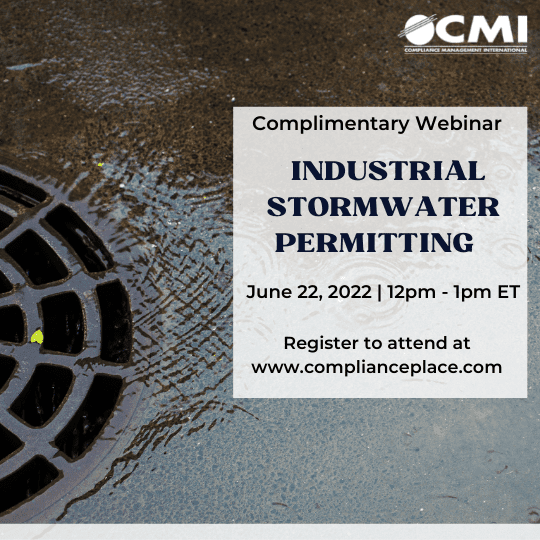 Industrial Stormwater Permitting
A recording is now available. We discussed the many aspects of industrial stormwater permitting.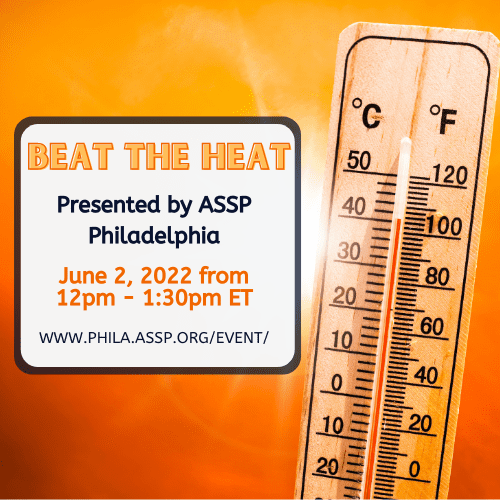 Beat the Heat
A recording is now available. In this session, OSHA and industry experts will review the new OSHA National Emphasis Program on Heat Stress in the workplace.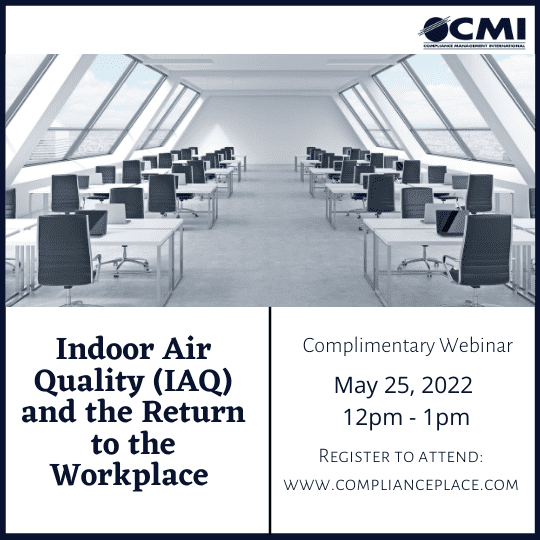 Indoor Air Quality (IAQ) and the Return to the Workplace
A recording is now available. Join us for a discussion of the IAQ issues associated with COVID and the return to the workplace.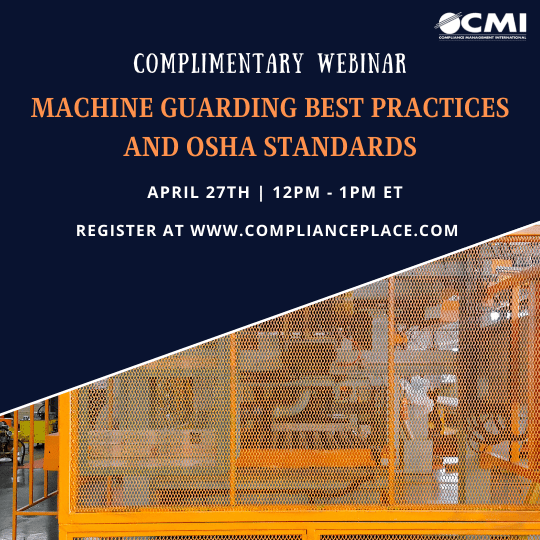 Machine Guarding Best Practices and OSHA Standards
A recording is now available. We will be hosting a webinar on machine guarding best practices and OSHA standards.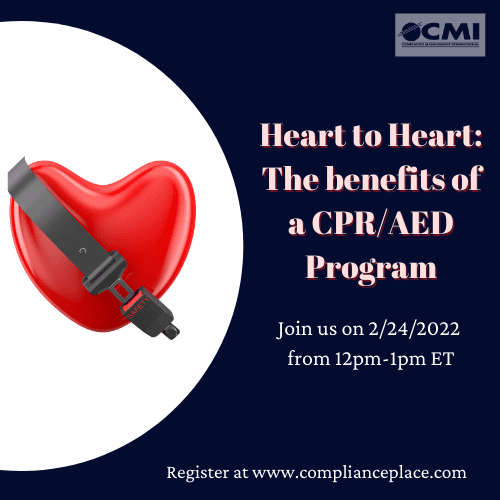 Heart to Heart: The Benefits of a CPR/AED Program
A recording of this presentation is now available. Join us on February 24th from 12pm – 1pm ET for a discussion on the many benefits of having a First Aid, CPR and AED trained workforce.