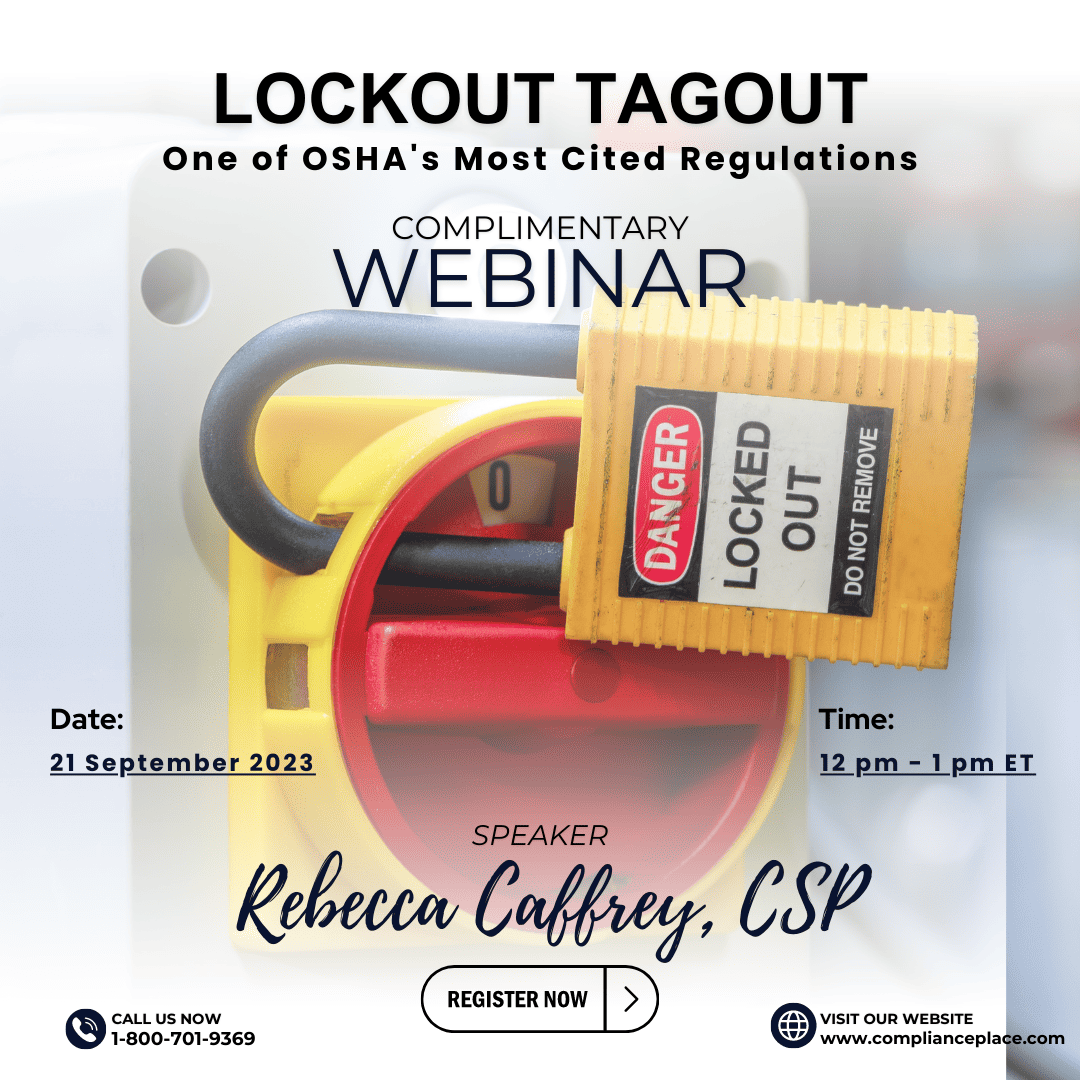 Lockout/Tagout – One of OSHA's Most Cited Regulations
The Control of Hazardous Energy under 29 CFR 1910.147 continues to be in the top 10 most cited regulations by OSHA nationwide. When it comes to controlling hazardous energy through lockout tagout there are many variables to contend with, that lead to non-compliance, injuries and in some cases fatalities. This includes when lockout tagout is necessary, procedure review, training and implementation.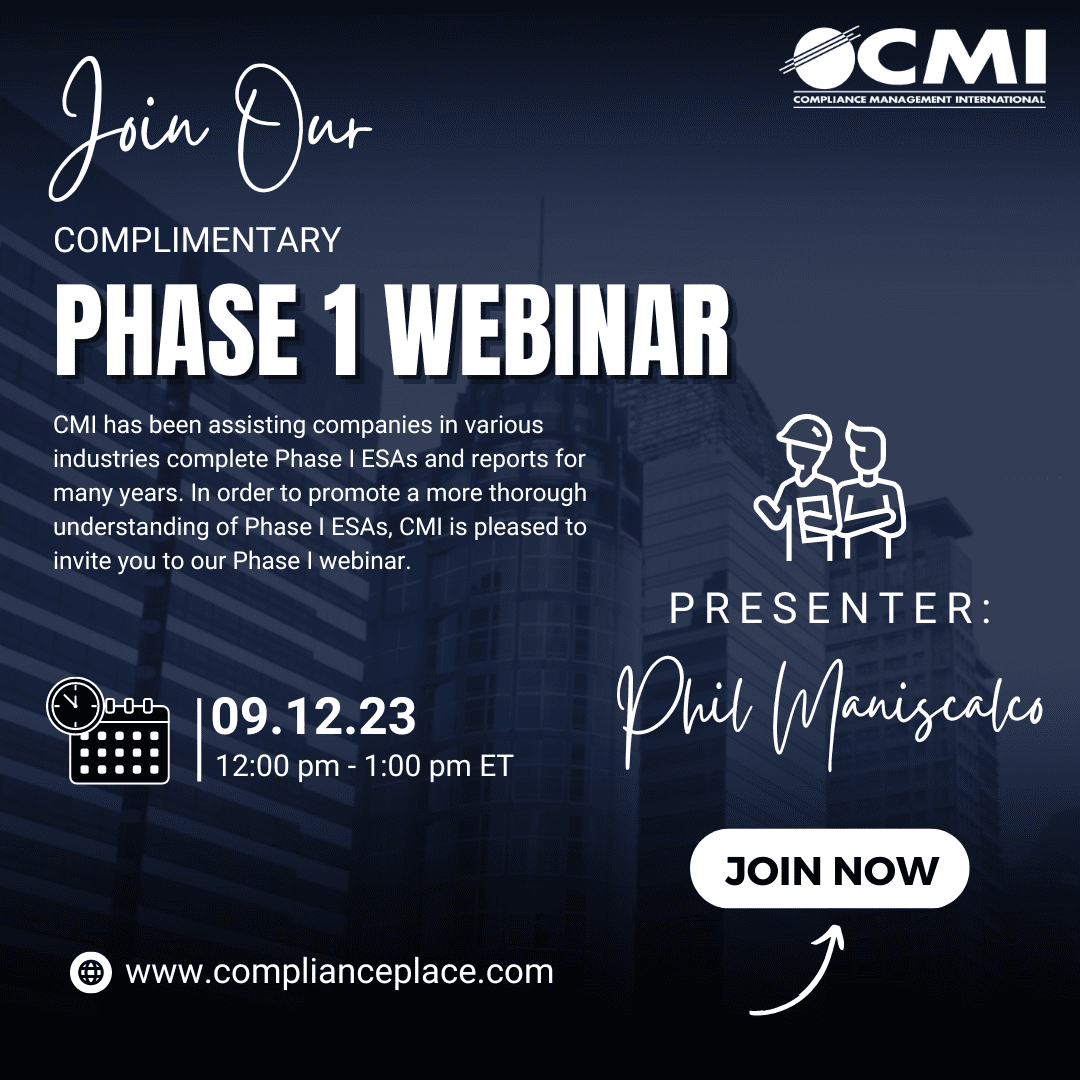 How Facility Operations Can Affect Phase 1
A Phase I Environmental Site Assessment (ESA) is a comprehensive report prepared for a real estate holding that identifies potential or existing environmental contamination liabilities. Many commercial and industrial operations are required by financial lenders to complete a Phase I ESA as part of the sale or refinance of the property. An often-overlooked tool that many business owners possess is the ability to complete a Phase I ESA up to a year before the sale of the property, which can save a lot of time and headache down the road! CMI has been assisting companies in various industries to complete Phase I ESAs and reports for many years. In order to promote a more thorough understanding of Phase I ESAs, CMI is pleased to invite you to our Phase I Webinar.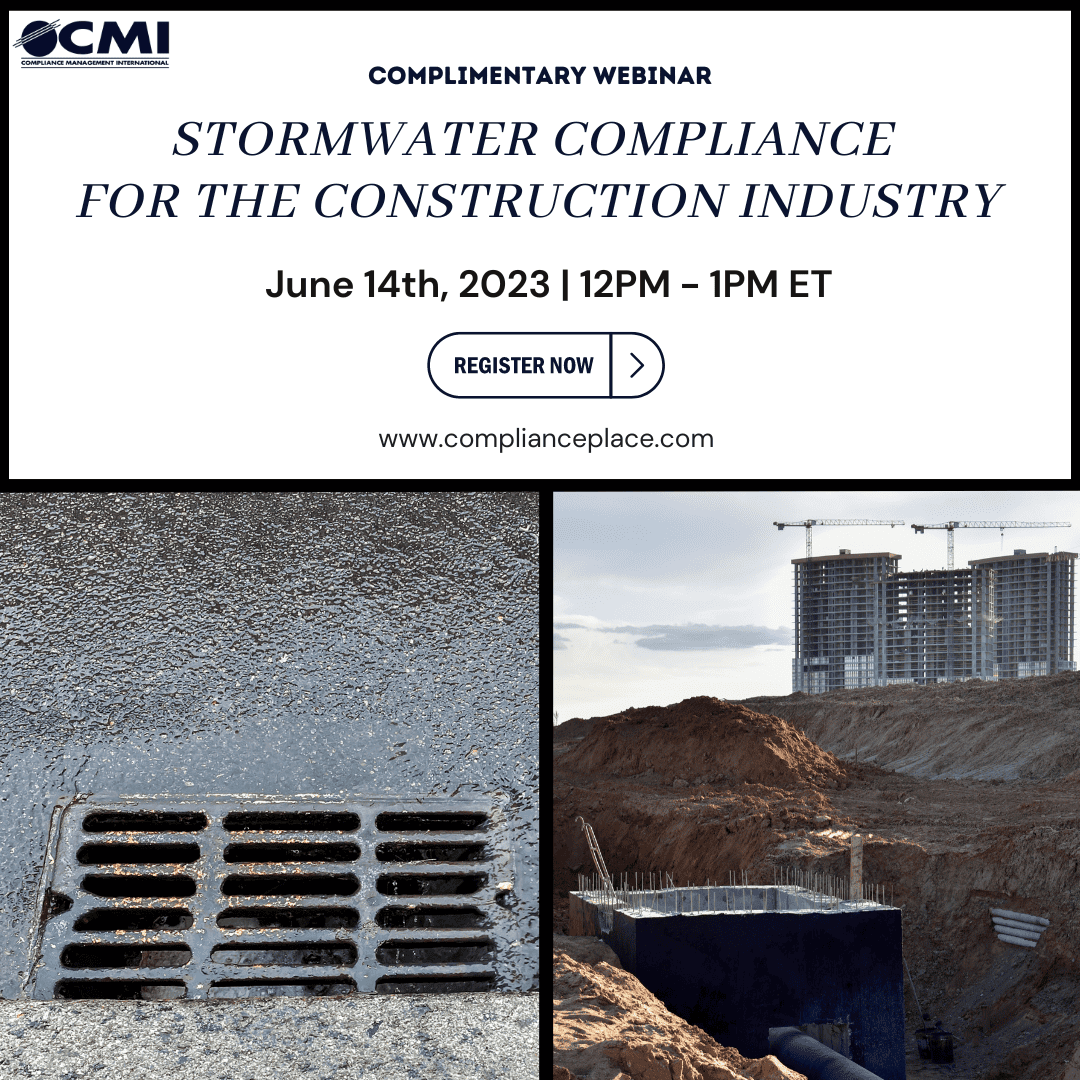 Stormwater Compliance for the Construction Industry
Stormwater pollution is one of the major issues facing our nation today. The EPA and many state agencies have increased their regulation of stormwater over the past 10 years and have plans to continue these efforts. Facilities and real estate development sites are affected when they begin construction activities. Various aspects of the stormwater regulations may apply to these activities; including permitting, planning, and pre and post construction inspections. CMI has been assisting the construction and real estate development industries complete stormwater permit applications, compliance plans, inspections, and reports for many years. In order to promote a more thorough understanding of the program, CMI is pleased to invite you to our webinar to learn more about the regulation and how it may affect your business.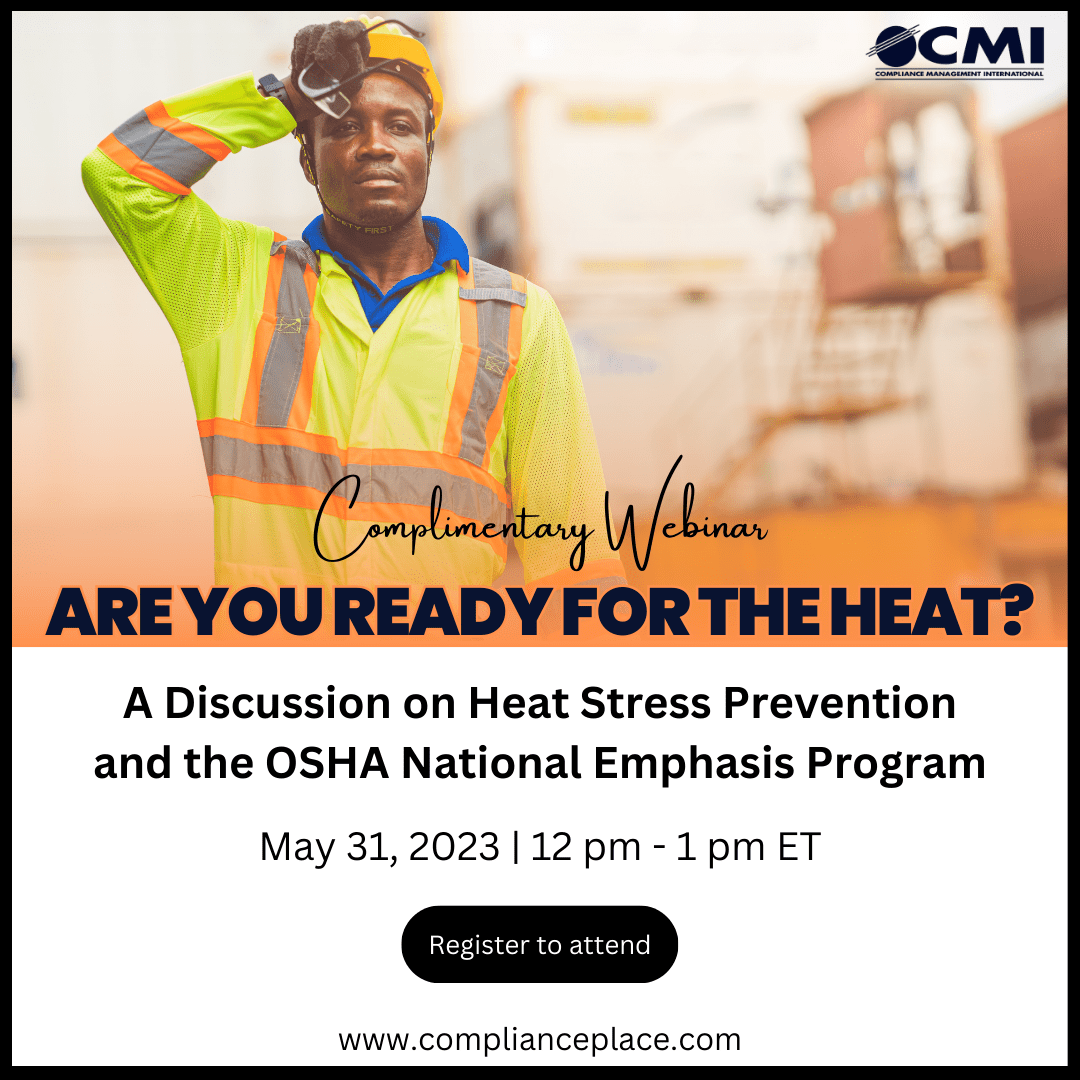 Are you Ready for the Heat? A Discussion on Heat Stress Prevention and the OSHA National Emphasis Program
OSHA launched a targeted program to protect workers across the nation from the increasing threat of heat-related illness. The National Emphasis Program (NEP) creates a nationwide enforcement mechanism for OSHA to proactively inspect workplaces for heat-related hazards in workplaces that have hazardous exposures to heat (outdoors and/or indoors). This webinar will provide information on the NEP and how businesses can comply.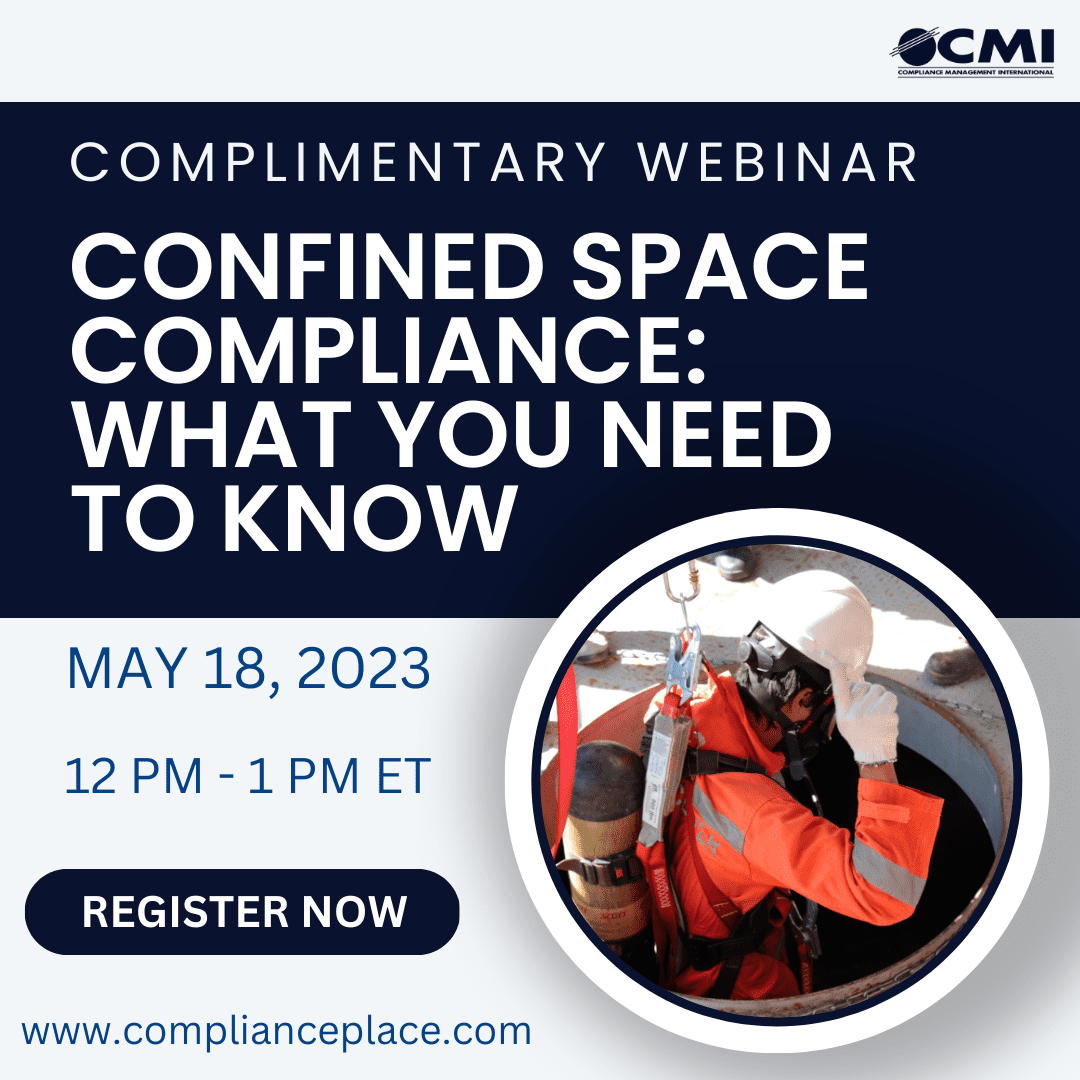 Confined Space Compliance: What You Need to Know
Confined spaces can be one of the most dangerous situations employees can encounter in the workplace. Over 100 employees lose their lives annually and many others suffer serious injuries. Confined Spaces regulations for General Industry are under 29 CFR 1910.146 and include the practice of ensuring safe work conditions in fully or partially enclosed areas such as manholes, chemical tanks, pipelines, boilers, utility vaults, and storage bins. This webinar will focus on confined space requirements, roles/responsibilities, and pitfalls to programs and how to mitigate them.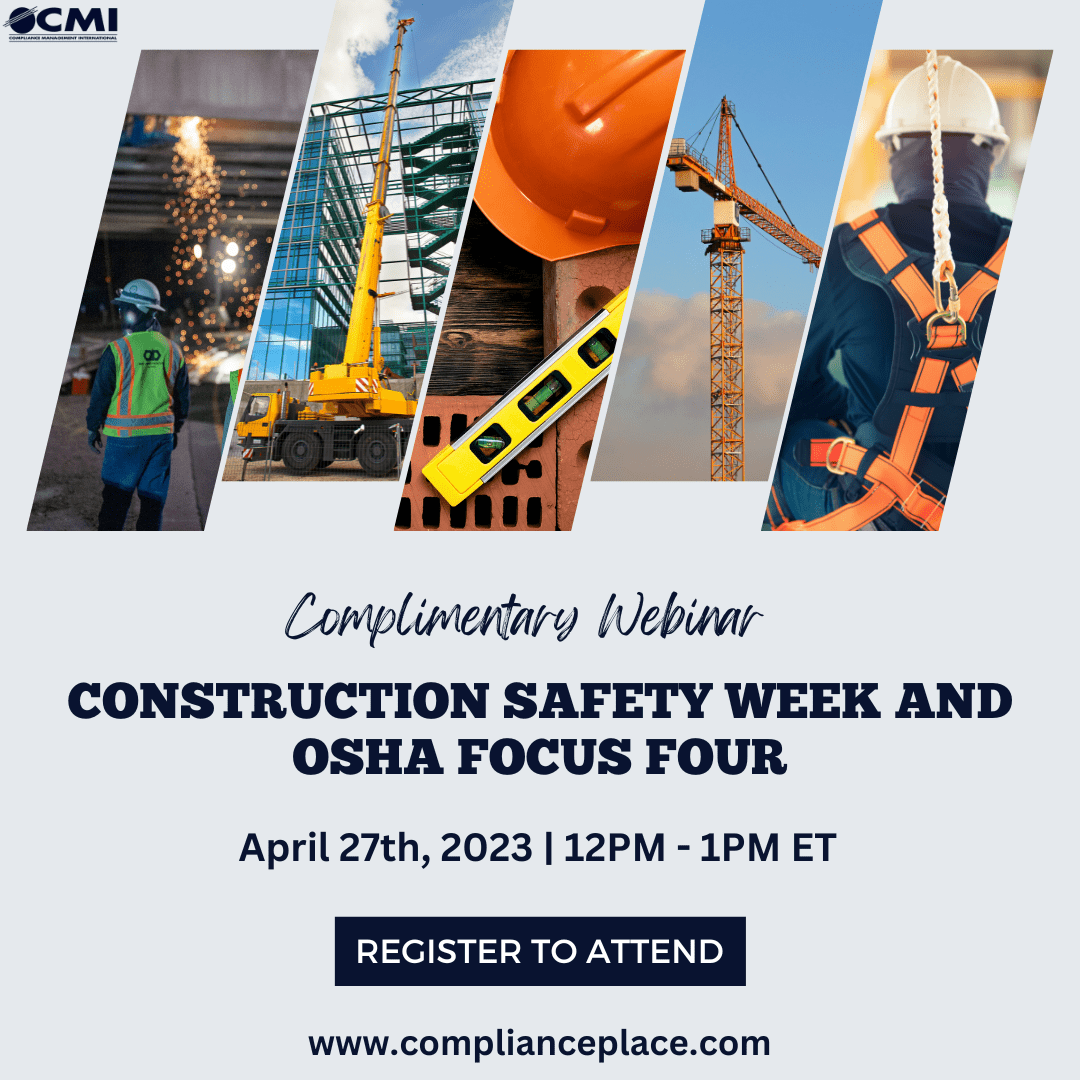 Construction Safety Week and OSHA Focus Four
A Construction Safety Week celebration is a great opportunity for employees, leaders, and companies to speak out and pledge their commitment to building a strong safety culture. CMI has been assisting a wide variety of construction companies to create strong campaigns that support and reinforce this message for years. Our campaigns include providing speakers who engage crews with exciting activities, demonstrations, and education. To further promote Construction Safety Week and incorporating compliance with OSHA's Focus Four, CMI is pleased to invite you to our webinar.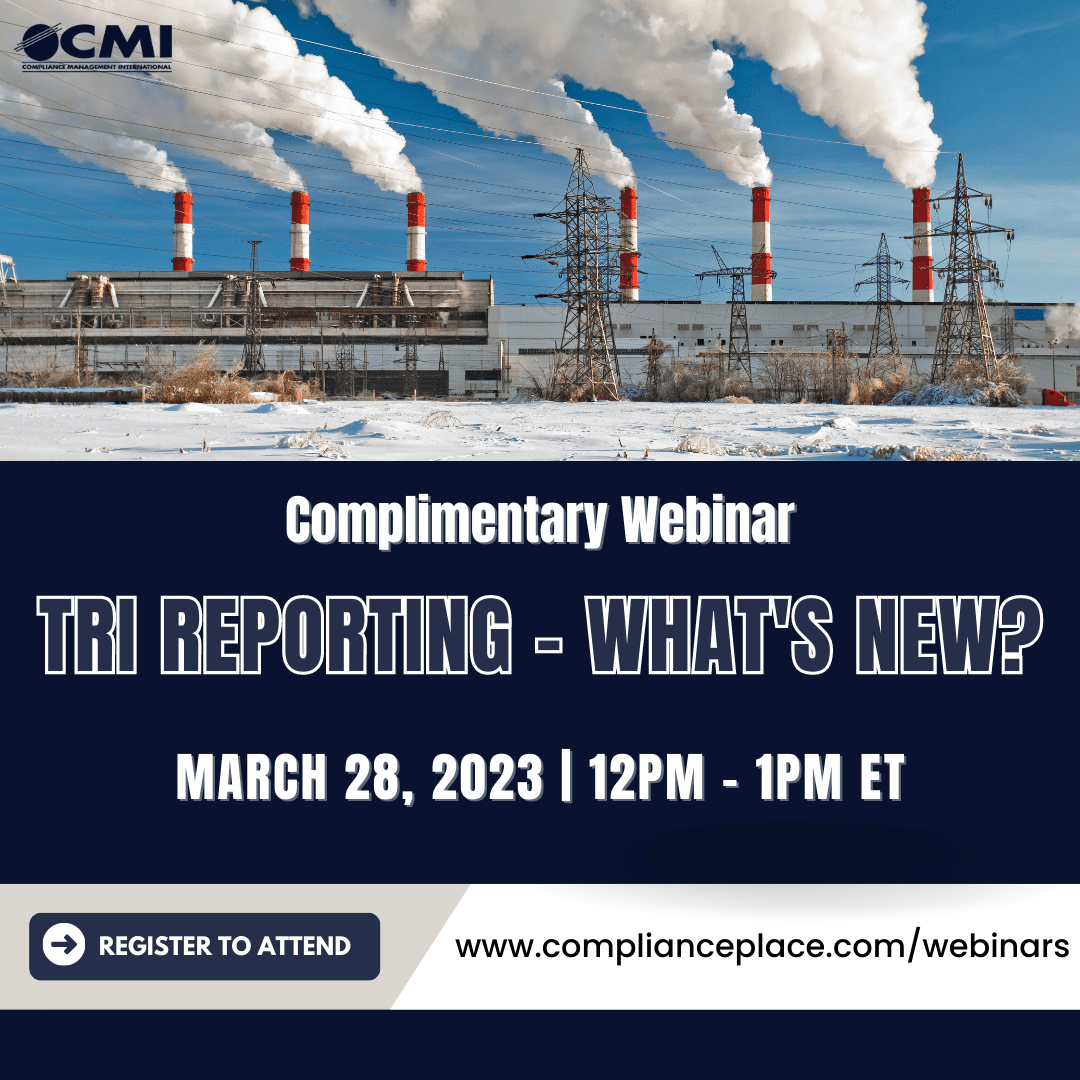 TRI Reporting - What's New
The EPA's Toxic Release Inventory (TRI) reporting program is one of the most detailed and rigorously-enforced programs due to its purpose for providing toxic chemical release data to the public. In order to promote a more thorough understanding of the program, CMI is pleased to present our TRI webinar.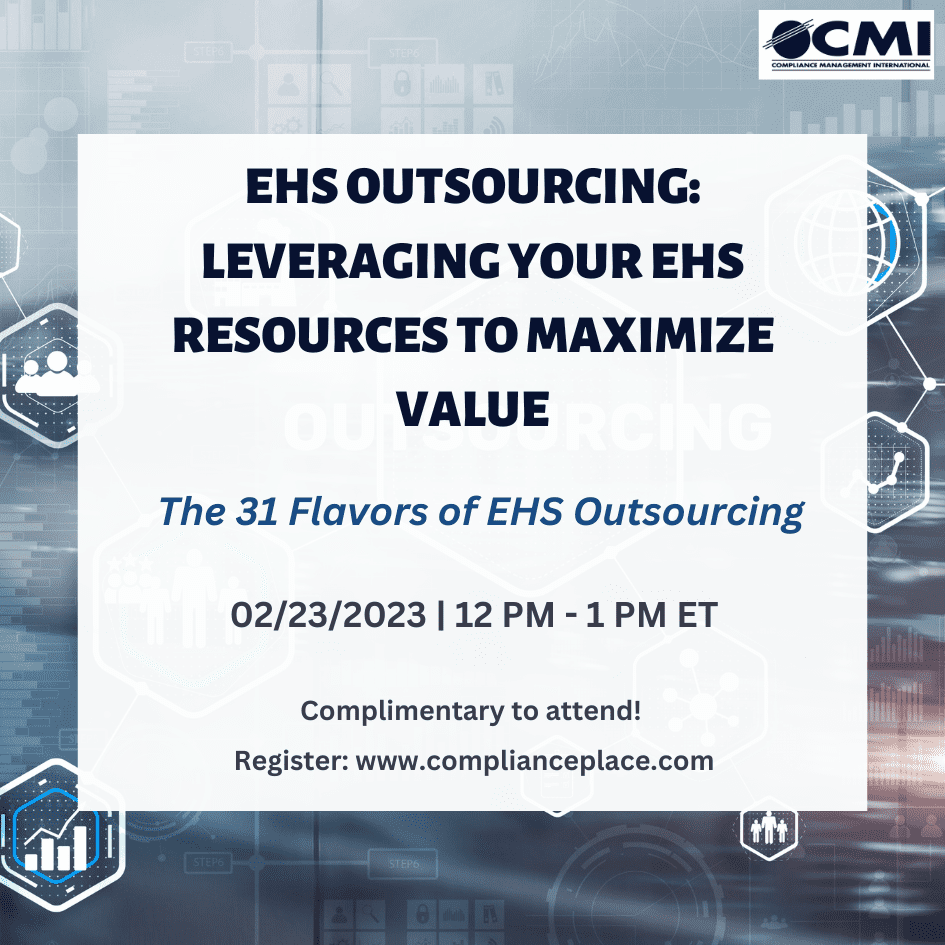 EHS Outsourcing: Leveraging your EHS Resources to Maximize Value
This webinar presented the key factors to consider when deciding to use EHS outsourcing, and an overview of some common outsourcing options to help best leverage your organization's time/people/monetary resources and achieve the best value from your EHS management efforts.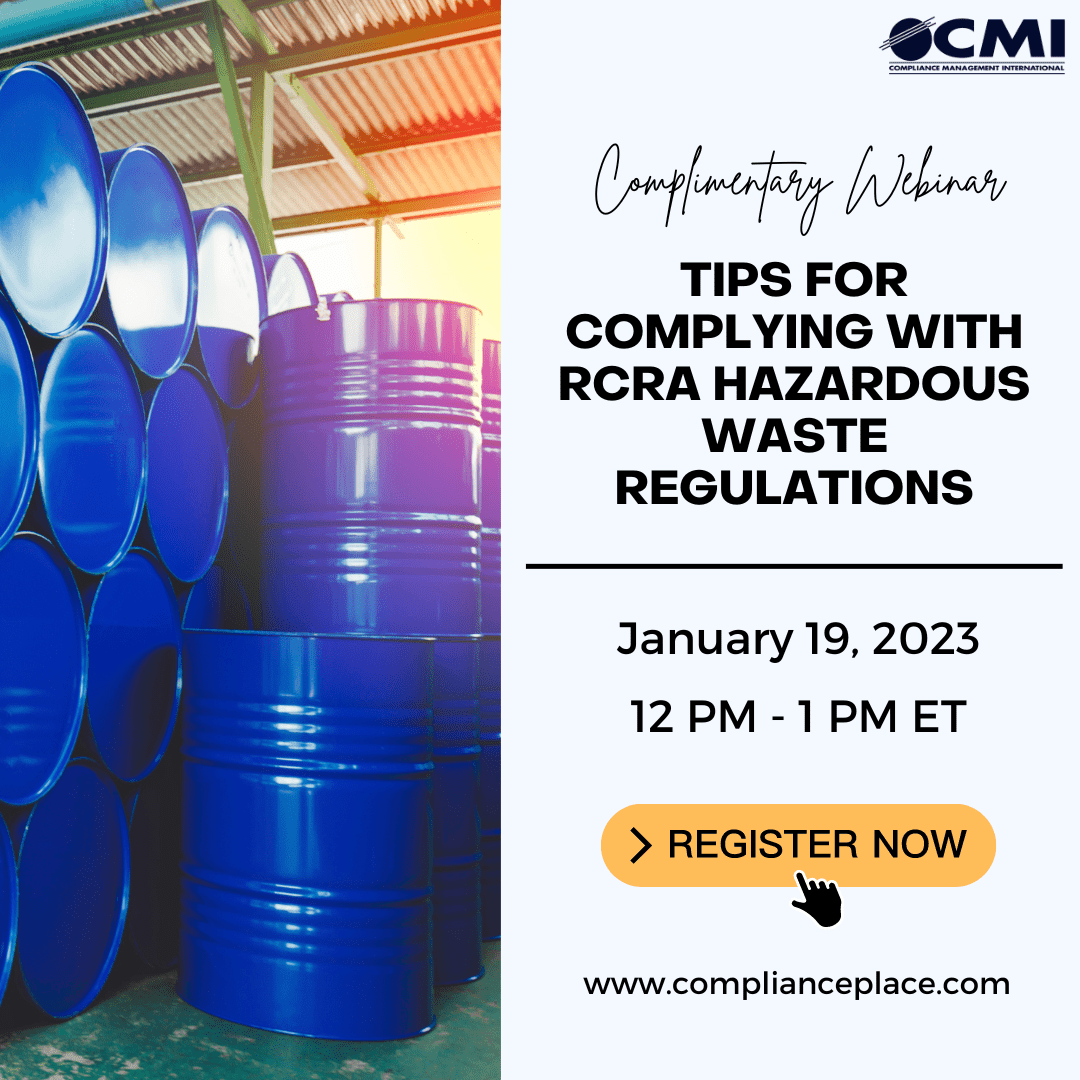 Tips for Complying with RCRA Hazardous Waste Regulations
The EPA's Resource Conservation and Recovery Act (RCRA) regulations create the framework for proper hazardous waste management in the United States. CMI has been assisting large and small generators complete RCRA assessments, reports, training and contingency planning for many years.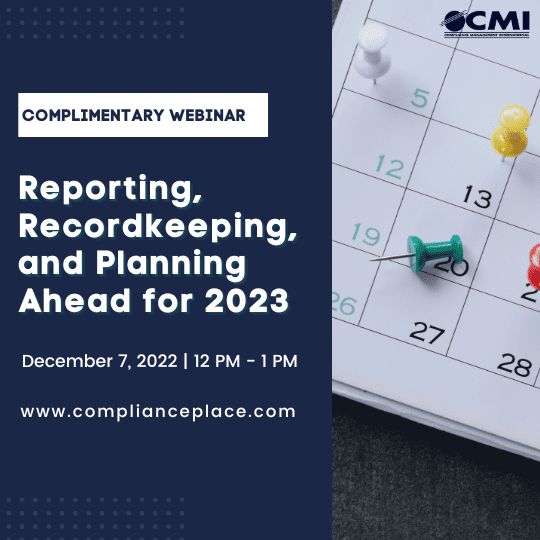 Reporting, Recordkeeping, and Planning Ahead for 2023
We discussed the backbone of EHS compliance: Reporting, Recordkeeping, and planning ahead. Our team will share the regulatory requirements as well as best practices for planning out your compliance calendar, preparing for your annual reports and recordkeeping dos and don'ts.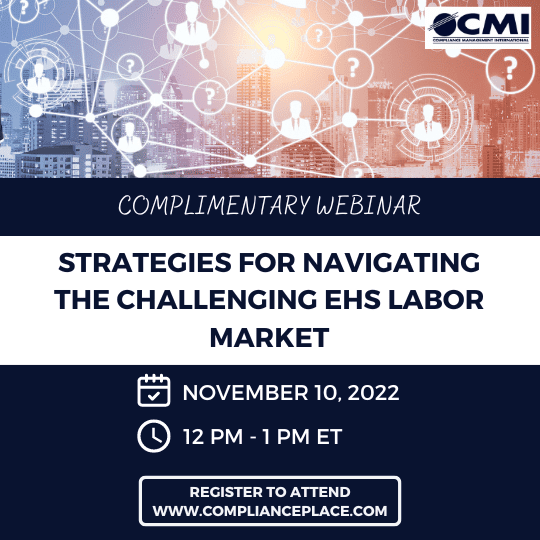 Strategies for Navigating the Challenging EHS Labor Market
A recording of this presentation is now available. Complete the form below to view. Our experts provide insights on the key factors affecting the current labor market, how to gain new EHS professionals and retain them, and options for maintaining EHS compliance during varying market conditions.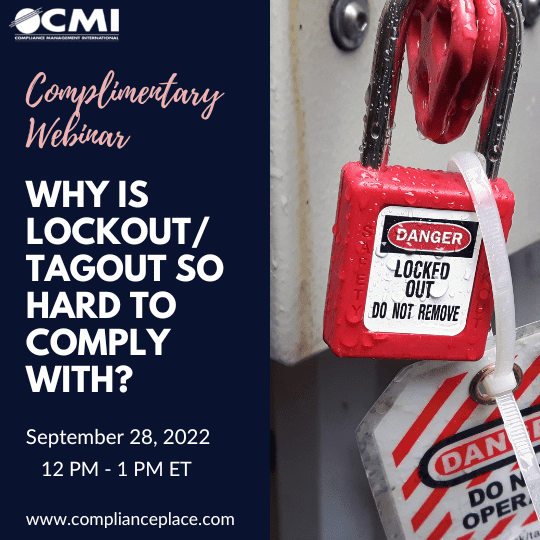 Why is Lockout Tagout So Hard to Comply With
A recording is now available.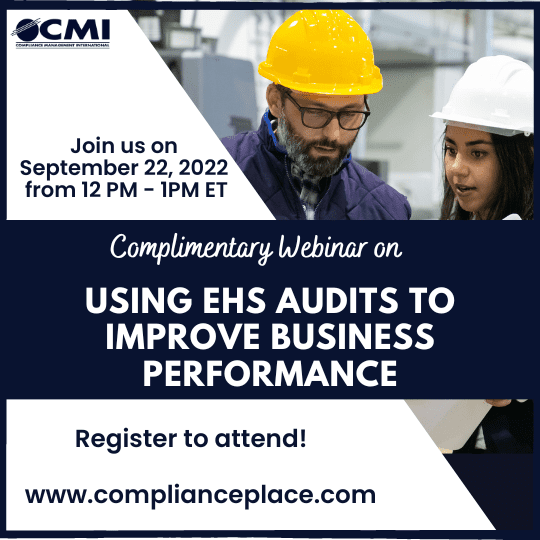 Using EHS Audits to Improve Business Performance
A recording is now available.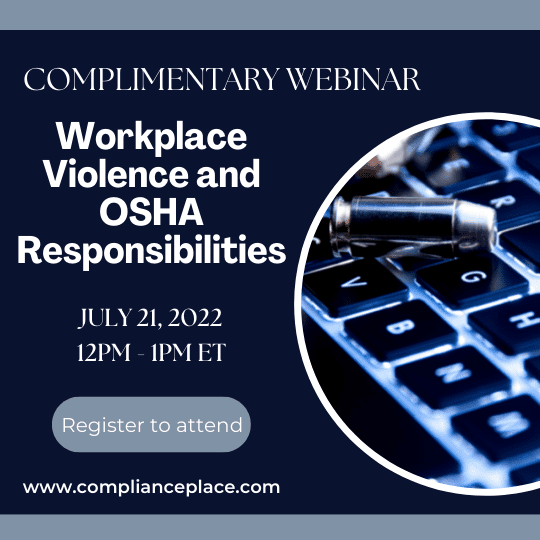 Workplace Violence and OSHA Responsibilities
A recording is now available.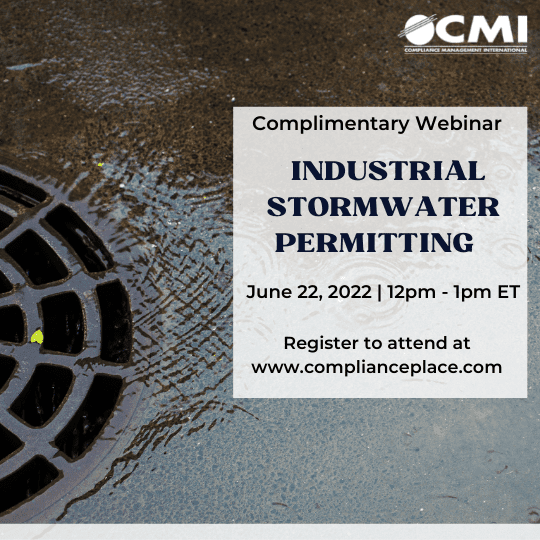 Industrial Stormwater Permitting
A recording is now available. We discussed the many aspects of industrial stormwater permitting.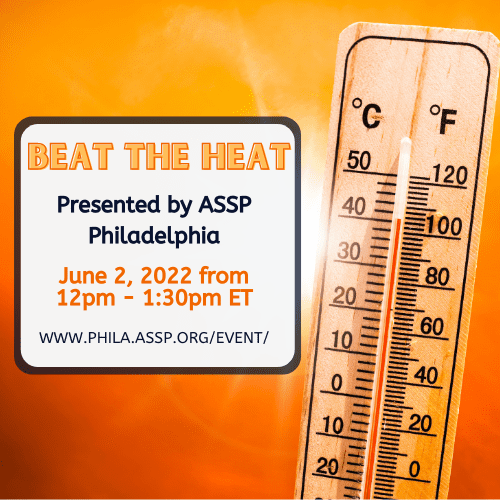 Beat the Heat
A recording is now available. In this session, OSHA and industry experts will review the new OSHA National Emphasis Program on Heat Stress in the workplace.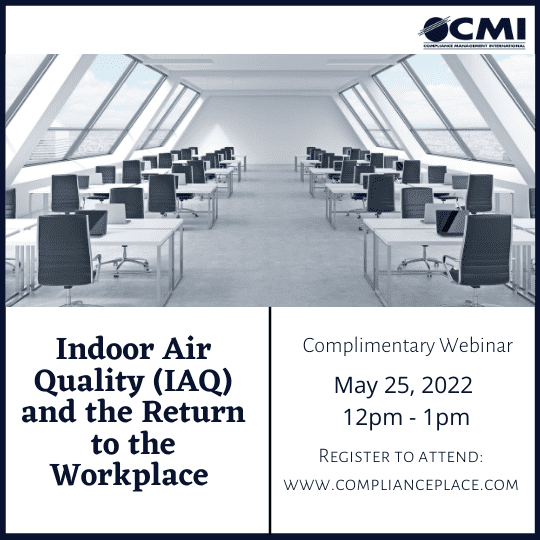 Indoor Air Quality (IAQ) and the Return to the Workplace
A recording is now available. Join us for a discussion of the IAQ issues associated with COVID and the return to the workplace.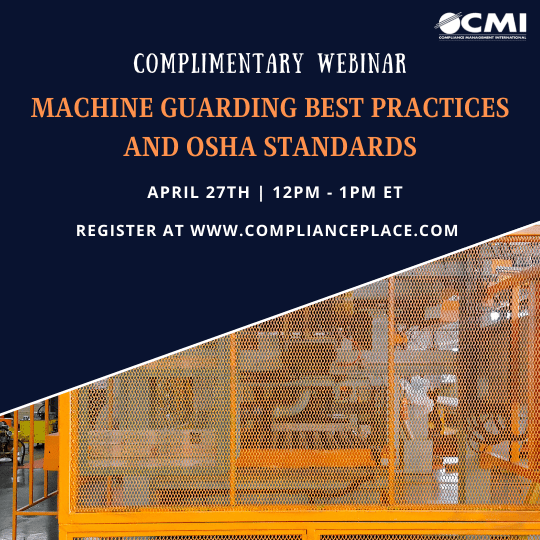 Machine Guarding Best Practices and OSHA Standards
A recording is now available. We will be hosting a webinar on machine guarding best practices and OSHA standards.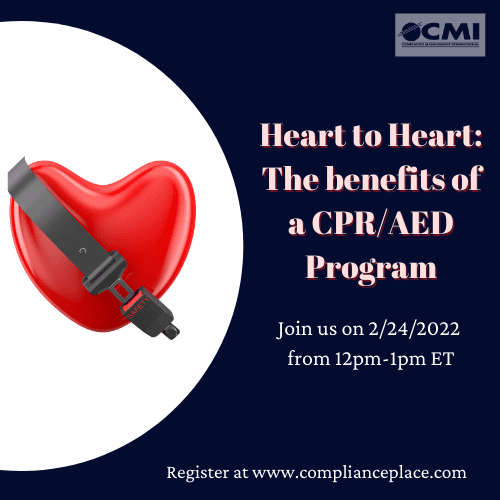 Heart to Heart: The Benefits of a CPR/AED Program
A recording of this presentation is now available. Join us on February 24th from 12pm – 1pm ET for a discussion on the many benefits of having a First Aid, CPR and AED trained workforce.